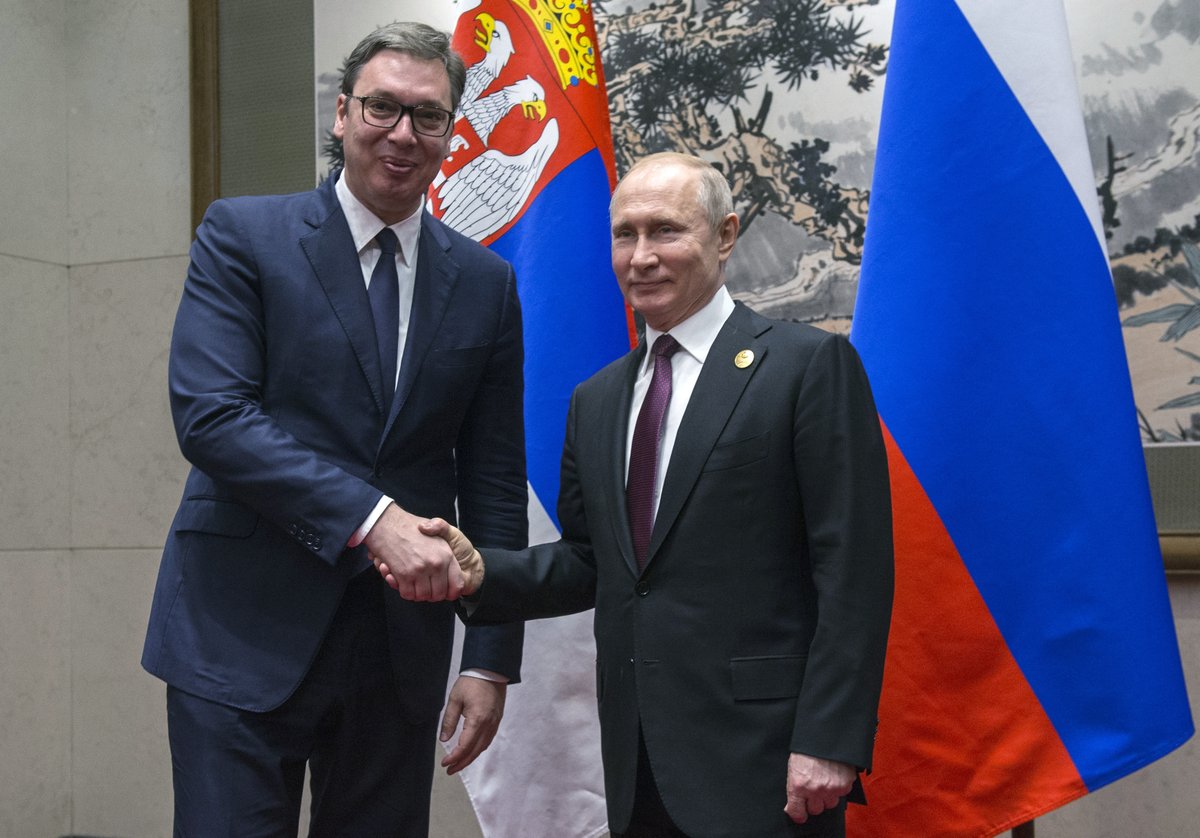 In the margins of the Belt and Road conference in Beijing, Serbian president Aleksandar Vucic met his Russian counterpart Vladimir Putin. Vucic and Putin discussed the upcoming Western Balkans summit in Berlin and economic issues.
Kosovo was another issue. As Beta news agency learned from his cabinet, Vucic has told Putin that he "does not understand the unbelievable moves of Pristina"; Russian leader has replied that his country follows the situation attentively and that Moscow will continue to support Serbia, always according to Vucic's cabinet.
With regard to the Russian gas pipeline in Serbia, Vucic has shown Putin the "first photos" of the construction works.
In his Twitter account, Vucic thanked Putin for his support, "especially regarding Serbia's territorial integrity and unity".
The two leaders have also discussed the two countries' military cooperation and the modernization of the railroad Stara Pazova-Novi Sad. In Vucic's words, "many concrete results have been achieved". Putin reportedly said that he was satisfied with the level of economic cooperation between Russia and Serbia; he also thanked Vucic for the warm welcome during his visit to Belgrade earlier this year.
According to Vucic's cabinet, the president wished happy Easter to his Russian colleague.
Earlier today, Vucic spoke with Belarus president Alexander Lukasenko, who also attends the Beijing conference. The president stated at his Instagram account that they have discussed ways for the further strengthening of bilateral cooperation./ibna