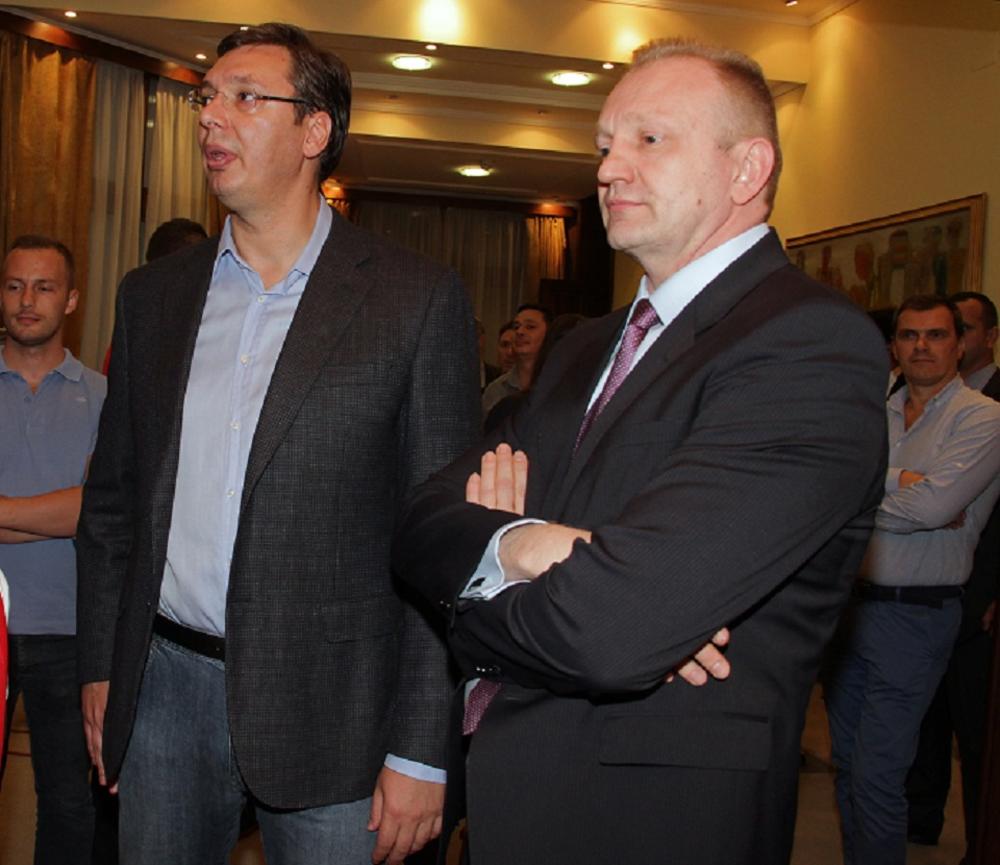 On the 18th anniversary of the democratic changes in Serbia, President Aleksandar Vucic and opposition leader Dragan Djilas exchanged accusations, mostly about… "criminal characters".
Slobodan Milosevic, who ruled in Serbia for more than 10 years, lost the presidential elections held on September 24 2000, but refused to accept the result. After mass demonstrations on October 5, he eventually admitted defeat. Back then, Vucic was information minister in Milosevic's last government, while Djilas was student leader in the early 1990s.
Vucic talked today about the "good" and "bad" sides of October 5.
"There were good things, because we were not isolated any more, the country was open. But there were also bad things as the worst of robbers took everything that had some value in Serbia, giving up on the Serbian state and national interests at the same time. From 2008 to 2012 they created the worst debt crisis in the country", Vucic claimed.
He added that, "today the situation is ten times better in all domains". Vucic said that the number of homicides is now three times lower when compared to 2001 and 2003 and that the National Museum in Belgrade has re-opened after a 15-year "pause".
"Milosevic had been destroying economy, but not intentionally… the politics threw the country into conflicts. But Dragan Djilas and others have been stealing and robbing everything Milosevic had left as heritage… They have destroyed every single factory (that existed in the country), the Serbian president claimed.
He said that Djilas and Vuk Jeremic, the leaders of the "Alliance for Serbia" opposition movement  are the richest persons "in the region".
In his column for Danas daily, Djilas compared contemporary Serbia with the one under the rule of Milosevic, saying that now, "tens of thousands of people" are planning to leave the country, just like many others did during the 1990s.
"The criminal is not like then. Now, he is greater and worse, because he is closely linked to the government", Djilas, the former mayor of Belgrade, wrote. "Milosevic had been destroying the economy, but they (the current leadership) are going even further – they are selling out Serbia", the opposition leader added.
"At that time, they had convinced us that we should hate the Croats, the Bosniaqs and the Albanians. Now, they are doing the same, but they insist that we, the ones who think differently, should be the most hated", Djilas stated.
He also said that the state-owned Radio Television of Serbia (Радио-телевизија Србије – PTC) is now "closed" for opposition leaders, to the same extent and the same way it had been during the Milosevic era. However, Djilas predicted that the current "regime which seems to be unbeatable will collapse like a house of cards"…. / IBNA
Main Photo (File): Aleksandar Vucic (L), Dragan Djilas