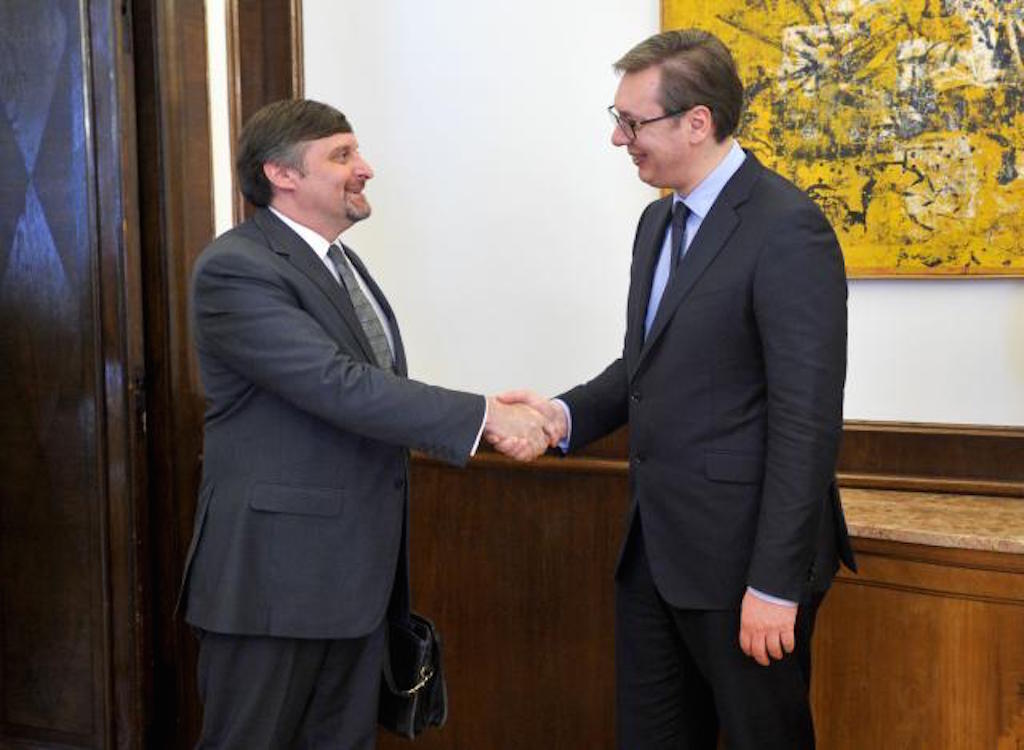 The importance of the durable friendship between Serbia and the United States and commitment of the two countries to further develop their bilateral relations, were, according to the official press release, the issues discussed by president Aleksandar Vucic and acting deputy assistant of the Secretary of State, Matthew Palmer.
Vucic received Palmer at the former's office on Thursday.
"In spite of the differences regarding the positions on Kosovo and Metohija" Vucic and Palmer have agreed that the normalization of the relations between Belgrade and Pristina is of key importance; not only for the Serbian accession into the European Union, but also in terms of regional stability and "future wellbeing and prosperity of the people in the region".
As stated, the discussion between Vucic and Palmer was "open".
Vucic and Palmer also share the position that, "now is the key period for the future development of Serbia especially when it comes to the country's striving to become an EU member-state". The American official underlined that his country will continue to assist Serbia towards that course. The two have come to the common conclusion that "peaceful talks and full implementation of the agreements which have been reached are crucial for achieving the sustainable solution" for Kosovo.
Palmer also met the Serbian Prime Minister, Ana Brnabic. At the meeting, Brnabic "protested" over the recent arrest of a high-level Serbian official in Kosovo as well as about the "attacks on other officials from Serbia, civilians and journalists by Pristina police"…. / ΙΒΝΑ