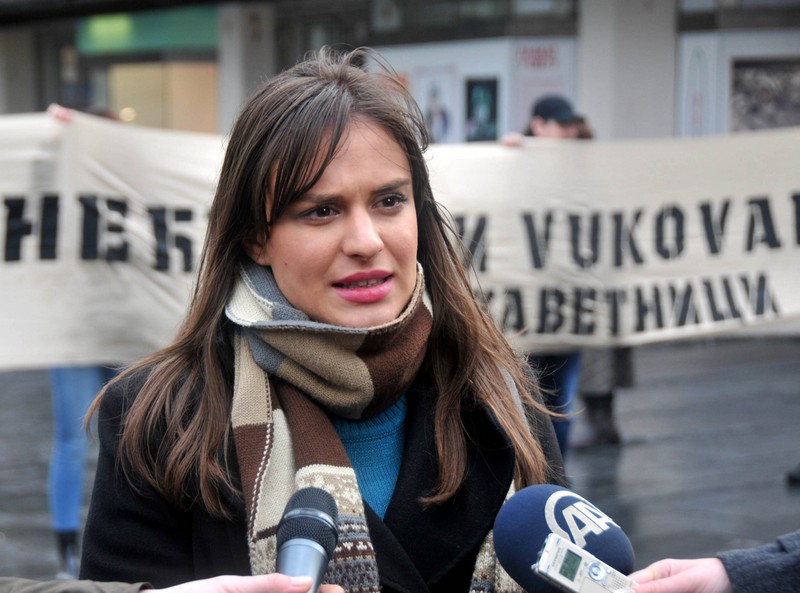 "Zavetnici", a far right political organization, intends to transform itself and become a political party. For this cause, they need 10,000 signatures which have to be approved by public administration – the cost of each signature is 500 dinars (some 4.2 euros). In total that would be some 42,000 euros.
Social networks users do not believe that this transformation was spontaneous. They, namely, suspect that the creation of this new party is organized by Serbian Progressive Party lead by President Aleksandar Vucic.
This scenario could be significant in terms of a possible boycott of the general election by opposition parties. The opposition, which organizes street protests since December and boycotts the parliamentary procedures could decide not to take part in the elections if their demands for fair voting and free media are not fulfilled.
During the authoritarian regime of Slobodan Milosevic in 1990s, the authorities had been creating their own "opposition". Vucic was Milosevic's information minister 1998-2000.
Last week, Vucic suggested that elections would be organized in spring 2020.
N1 TV recalls that "Zavetnici" is a Russophile and Euro-skeptical group, opposed to Serbia's NATO membership. "We want to offer an alternative", said Milica Djurdjevic Stamenkovski (photo), spokeswoman of the group.
She said that they have already collected 10,000 signatures. At the same time, social network users, including opposition leaders, claim that ruling party members are employed in local municipalities, mostly in the Autonomous Province of Vojvodina, to collect signatures and pay taxes.
Djurdjevic Stamenkovski does not see this as a problem, but rather as a situation in which "neighbors are helping". "The collecting has not been organized".
However, Vujo Ilic from the NGO CRTA accuses Vucic's party of breaching the law. He told N1 that the Progressives "create their party's satellites"./ibna