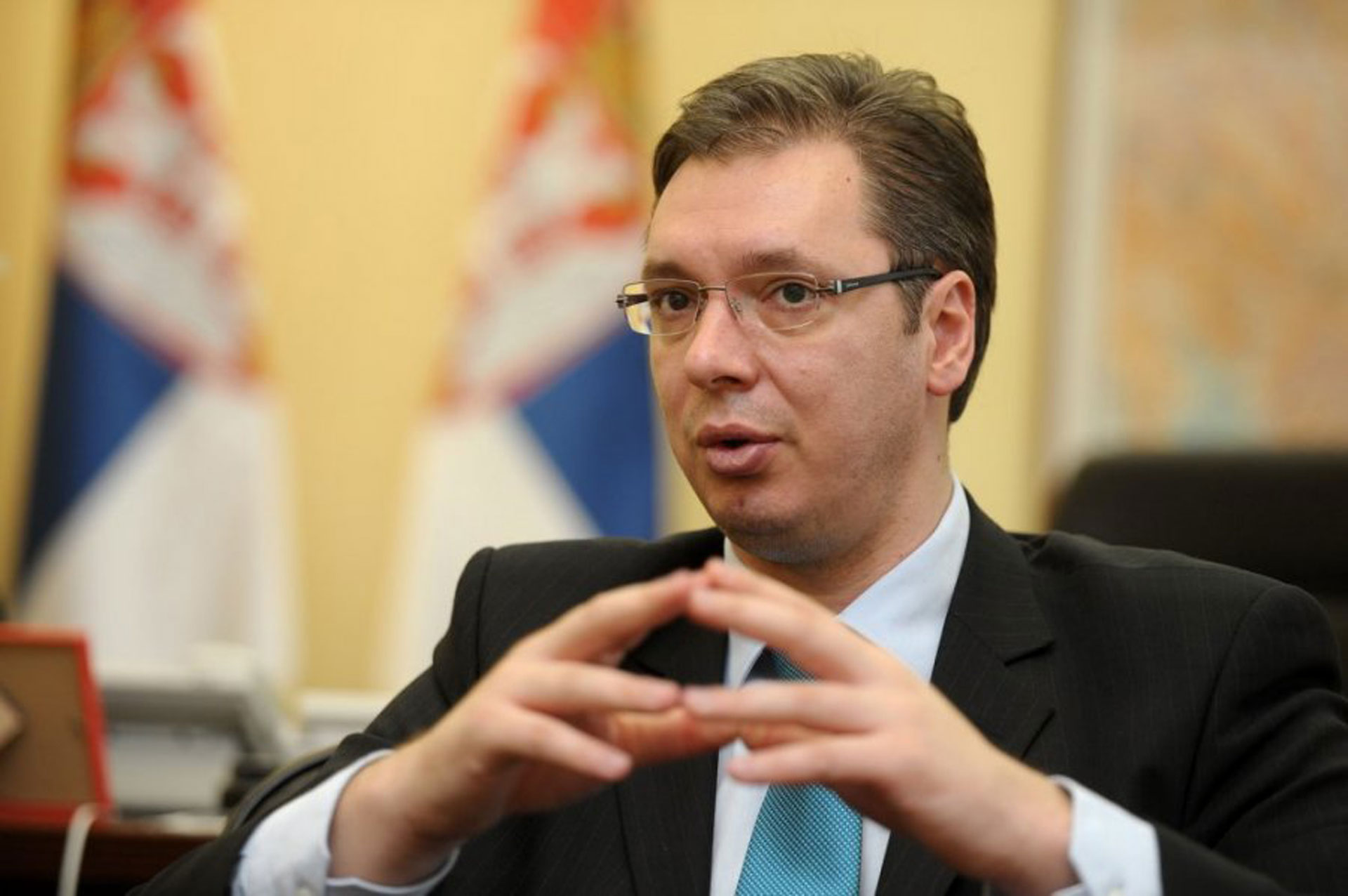 Belgrade, July 20, 2015/ Independent Balkan News Agency
By Milos Mitrovic
The dynamics of the economic reforms is not what Serbian Prime Minister is "afraid" of, as he said. Aleksandar Vucic has admitted that instability in Western Balkans, political conflicts and especially situation in Bosnia-Herzegovina are the reasons for concern.
"I am very afraid because of the situation in Bosnia-Herzegovina. You have witnessed that I have appealed to our friend Milorad Dodik to reconsider his decision about the referendum. Although I understand his arguments, the price is too high", Vucic said in the interview for Politika daily.
Dodik, Republic of Srpska (RS) President, has decided to call the referendum about the Court and Prosecution of Bosnia and RS parliament has supported him. Dodik argues that these institutions are biased against Serbs. United Kingdom and Germany are strongly opposed to referendum.
Dodik has intended to organize voting in 2011; however, he gave up amid foreign pressures.
The referendum is seen as a step towards RS secession from Bosnia.
Considering the attack he was exposed to while visiting Srebrenica earlier this month, Vucic has suggested that so called British UN resolution about the massacre has raised tensions. In his words, even the will to discuss about the reconciliation in the region has disappeared after UK had submitted its document. Serbian premier added that "some" see Serbian final defeat as reconciliation.
He explained that he has decided to take part in Srebrenica commemoration despite poor security because Belgrade's intention was to show respect for the victims.
Vucic indirectly confirmed that he has avoided communication with Bakir Izetbegovic, Bosniaq member of Bosnian Presidency who had tried to reach him after the incident in Srebrenica. But he confirmed he would call him tomorrow in order Izetbegovic's upcoming visit to Belgrade to be prepared.
Vucic explained he did not answer to Izetbegovic's calls because Bosnian politician has claimed that he was not the organizer of commemoration and not responsible for the incident.
Vucic said that Izetbegovic has personally guaranteed him safety ahead of commemoration.
PM's relationship with Dodik is "correct", he said. When asked whether he has the influence on Dodik, Vucic said: "He also has influence on me".