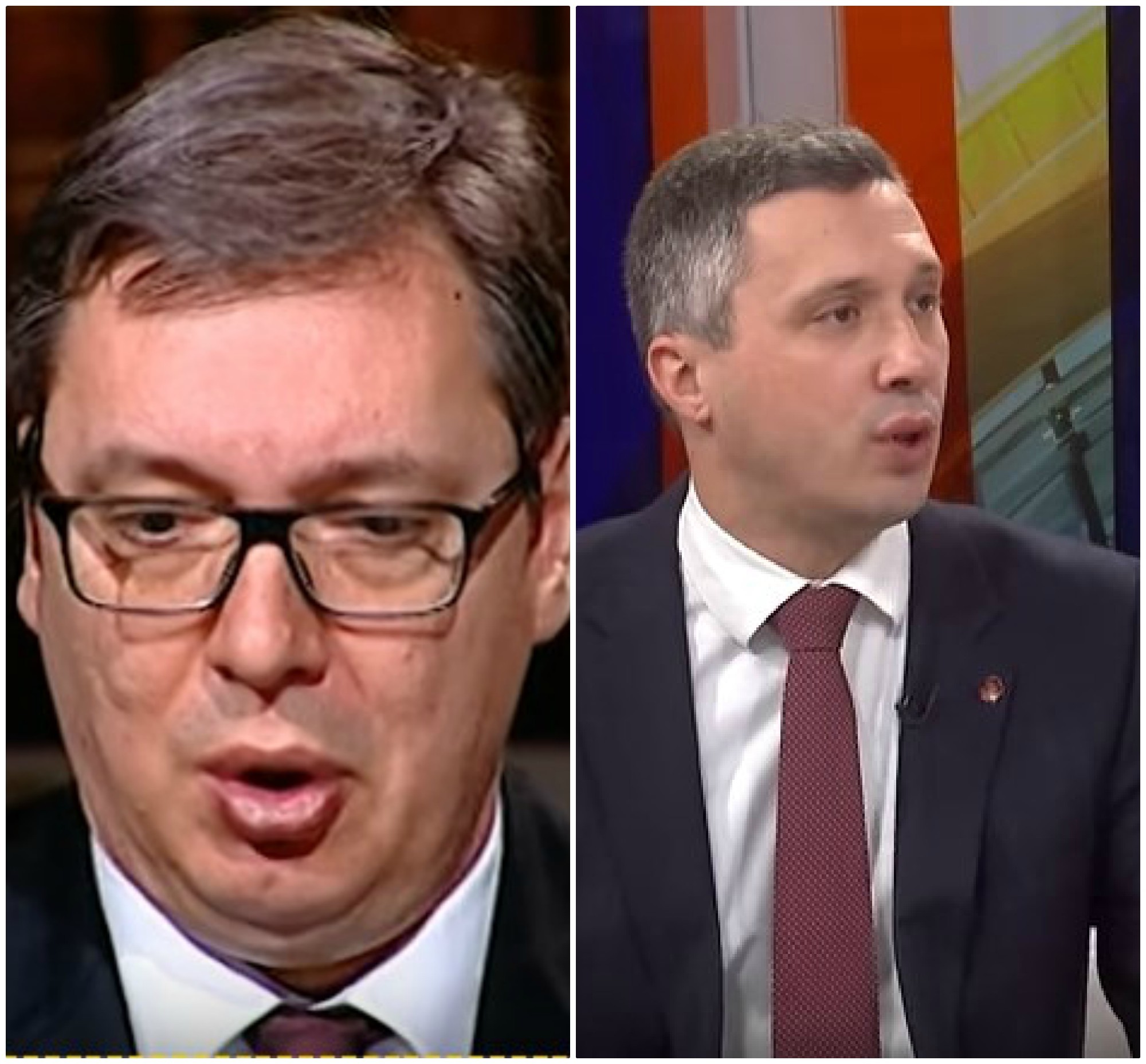 Serbian president Aleksandar Vucic has announced that he would "certainly" meet Kosovo's president Hasim Thaci in Brussels in early September.
"That would be the occasion to see if there's a solution for the current difficult situation", Vucic said alluding to the Kosovo issue. During the visit to the Military Technical Institute, he underlined that "the whole Western world, with some exceptions, considers Kosovo to be integral, sovereign and indivisible territory".
When asked to comment on chancellor Angela Merkel's statement -that the division of the territory of Kosovo is not acceptable for Germany- Vucic said that Berlin has "demarcated the borders" between Serbia and Kosovo back in 2008.
"Germany drew the line of demarcation when it recognised Kosovo as an integral, sovereign and indivisible country", he stressed, adding that Merkel's latest statement did not represent "something new".
Vucic said that he would "continue to fight to get something for the Serbs and for Serbia", accusing the opposition, non-governmental organisations (NGOs) and part of the Serbian Orthodox Church clergy of "fighting for an independent Kosovo".
According to the Serbian president, his opponents and those who criticise his "demarcation" plan -which is understood by the public as the division of Kosovo- have been "pleased" to hear Merkel's statement. Furthermore, Serbian pro-government tabloids have accused the opposition of suggesting to Merkel to make the statement.
Vucic has also reacted to statements of some opposition politicians; he blames them for conspiracy and for preparing a military coup against him. The Serbian head said that the prosecutors have remained quiet over calls for a "bloodshed" and his "murder".
Bosko Obradovic, leader of the "Dveri" rightist movement, previously said that the president should be arrested for breaching the Constitution by intending to "give" Serbian territory -Kosovo and Metohija- to the Albanians.
Responding to "Dveri", Vucic said that "fascist parties" exist in Serbia "just like everywhere else in the world". "But this guy who beats women should bear the consequences of his actions", he said about Obradovic…. /
IBNA
Main Photo: Aleksandar Vucic (L), Bosko Obradovic (R)