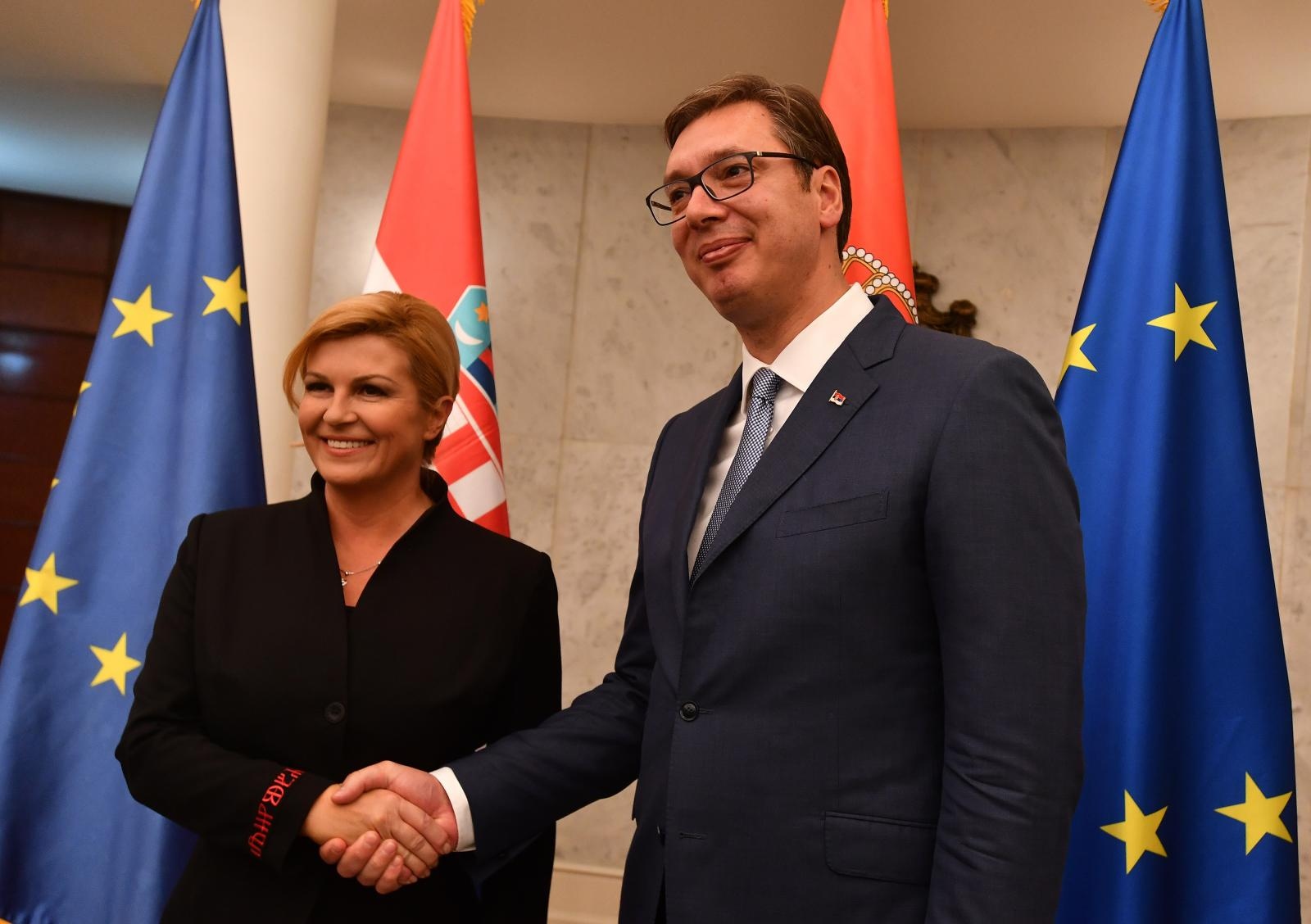 Serbian president Aleksandar Vucic has accepted the invitation by his Croatian counterpart Kolinda Grabar Kitarovic to visit Zagreb in February. At the press conference on Wednesday, Vucic explained that he would "most probably" visit Croatia on February 12 and 13.
"I believe that the fact that we have been invited by Kolinda Grabar Kitarovic to visit Croatia was very important for our country", Vucic said adding that he will talk "with all Croatian officials" and the representatives of the Serbian minority in Croatia. "I will endeavor to meet common people, Serbs who live in Croatia", Vucic underlined.
"I will go (to Croatia) in best faith, (believing) we can do something good for our children and our future", the Serbian president said. He added, however, that he does not expect "easy and pleasant talks" recalling the number of the opened questions in bilateral relations.
Two of them are the missing persons from the 1990s war and the border dispute.
Vucic refrained from predicting what could be the results of the visit. "I hope that we will push things a little bit forward; but I think that we can hardly expect a worse situation than the one we have now". He suggested that Serbia should not be concerned over the further possible deterioration of the relations.
Grabar Kitarovic invited Vucic to visit Croatia on Tuesday.
"I believe that it is time for the visit at presidential level. I have invited president Aleksandar Vucic in good faith, onto an official visit to the Republic of Croatia in mid-February", Grabar Kitarovic stated.
The invitation came after another row between Belgrade and Zagreb. Namely, Serbian exhibition on Jasenovac concentration camp organized in the United Nations headquarters in New York this week, provoked Croatian officials to deliver demarche to Belgrade.  Serbia reacted reciprocally.
On Wednesday, the Croatian Foreign ministry repeatedly said that the exhibition "did not contribute to resolving the open questions between the two countries"…/IBNA