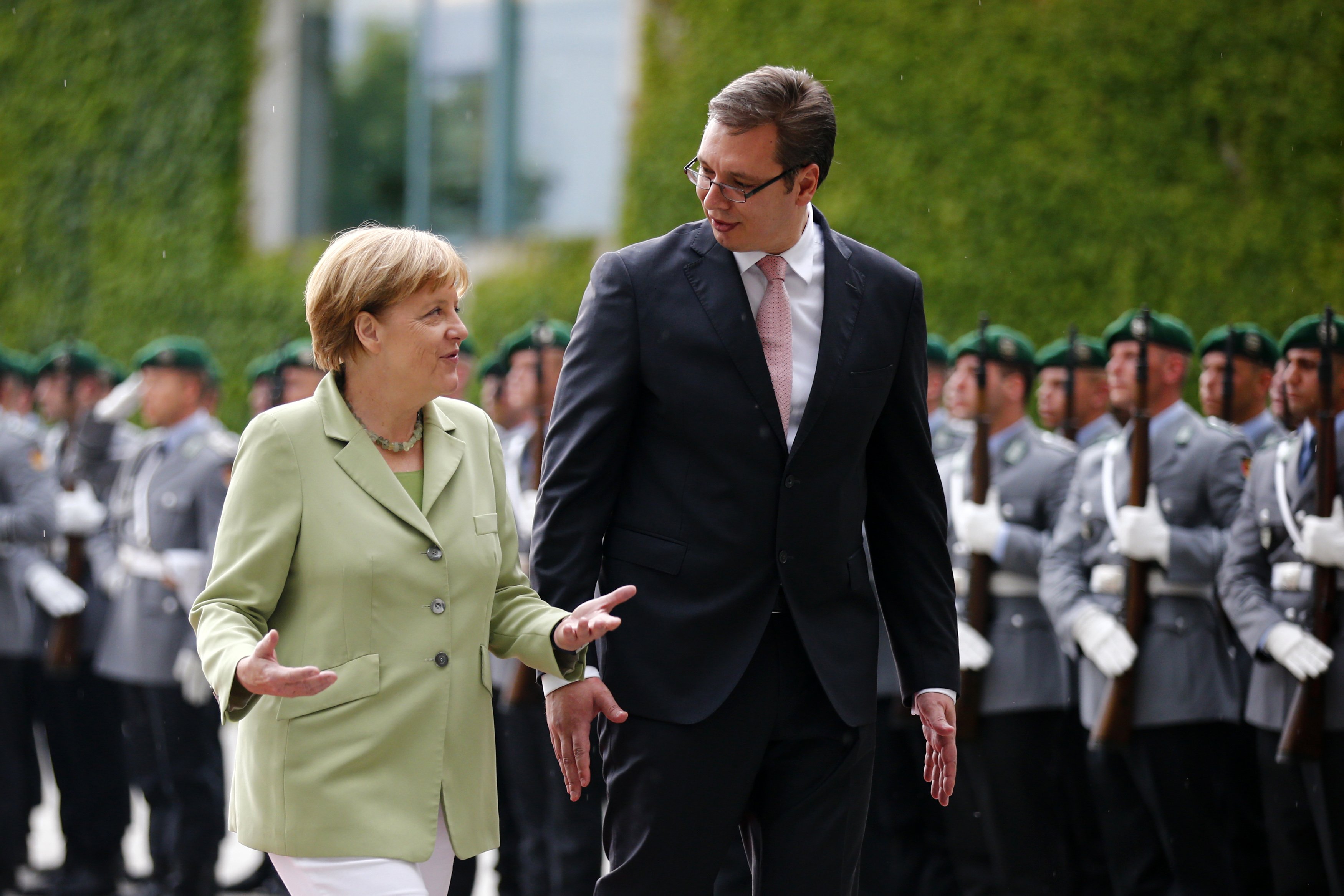 Boris Tadic, leader of the Serbian Social-democratic Party (SDS) and former head of state, has sharply criticised president Aleksandar Vucic, accusing him of siding with Pristina officials against the interests of Serbia, and of accepting all demands of the German chancellor, Angela Merkel.
Tadic reacted to Vucic's statement that said the former Serbian government has confirmed Kosovo's independence by requesting the opinion of the International Court of Justice (ICJ). In 2010, the ICJ ruled that the unilaterally declared independence of Kosovo was not against the international law.
"Vucic has continued lying; now he openly joins Thaci and Haradinaj in attacks against the basic interests of Serbia in Kosovo", said Tadic referring to Kosovo's president Hashim Thaci and prime minister Ramus Haradinaj.
Tadic recalled that Vucic, who was representing the Serbian opposition at that time, has supported the Serbian request at the ICJ. "And now he dares to label those who have submitted that request as 'morons' and 'idiots'", Tadic said.
He accused Vucic of undermining Serbia's reputation by assaulting opposition leaders and by using phrases such as "everything went to hell".
"Instead of taking care of the interests of our country, Vucic has openly and undoubtedly accepted positions which are in favour of the leaders of the independent Kosovo; and these leaders are by all means trying to prove its legality (regarding the independence). The duty of Serbia's president is to counter such interpretation in the strongest way, instead of supporting it", Tadic underlined.
The former president said that during his term he was also faced with demands to accept Kosovo's independence. "The leaders of the great powers which have been supporting Kosovo's independence were always demanding from me to accept that independence as a fait accompli and to accuse the former government of the situation. I never did it; not just because it would be a dishonest and no-statesman-like behaviour. My objective was to fight for the interests of Serbia".
On the other hand, according to Tadic, Vucic's objectives are to receive the "applauses" of the international actors and to remain in power at any cost. "I have rebuffed Angela Merkel's demand to withdraw our institutions from the north of Kosovo. But Vucic accepted it", he went on.
"Vucic boasts being received by German chancellor several times annually. Undoubtedly, she does not receive him because he is genial, clever or a peacemaker. He has none of these traits, because he is aggressive and a pathological liar. She receives him because he accepts all her demands. And he dares to boast about that", Tadic concluded…. / IBNA
Main Photo (File): Angela Merkel welcomes Aleksandar Vucic in Berlin, 2014