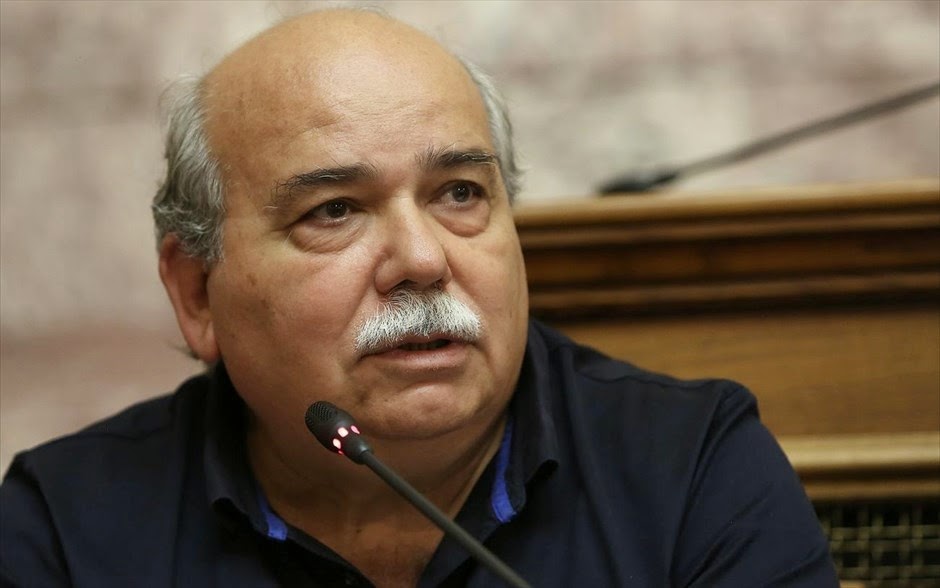 Athens, January 27, 2016/Independent Balkan News Agency
By Spiros Sideris
In the plenary of the House will pass the competence of the minister of State, to determine the number of television licenses.
The information was confirmed by the president of the House Nikos Voutsis, who specified that this will be provided in the amendment, which is expected to be debated and voted on Friday.
In a conversation he had with journalists of the House, at cutting of the cake, Voutsis said that probably in the text of the amendment won't be specified the exact number of broadcasting licenses, adding that obviously this will result from the discussion that will take place between the parties.
At the same time, he did not rule out the possibility that, if there is the will from the other parties, to make this dialogue in an effort to reach a consensual solution before Friday, but added that in any case the discussions will take place whatever the result of the vote on amendment afterwards.
To the question, "if the New Democracy does not consented to the formation of the ESR what does he expect will happen?", Voutsis replied that "we can not proceed with the 'if'", adding that he is obliged to proceed with the process of the dialogue and estimated that by the end of February this issue will have been resolved.
Moreover, the House Speaker expressed the view that with this move by the Government to leave it upon the House decide on the number of TV licenses, "it will free the opposition parties from possible outside pressures".