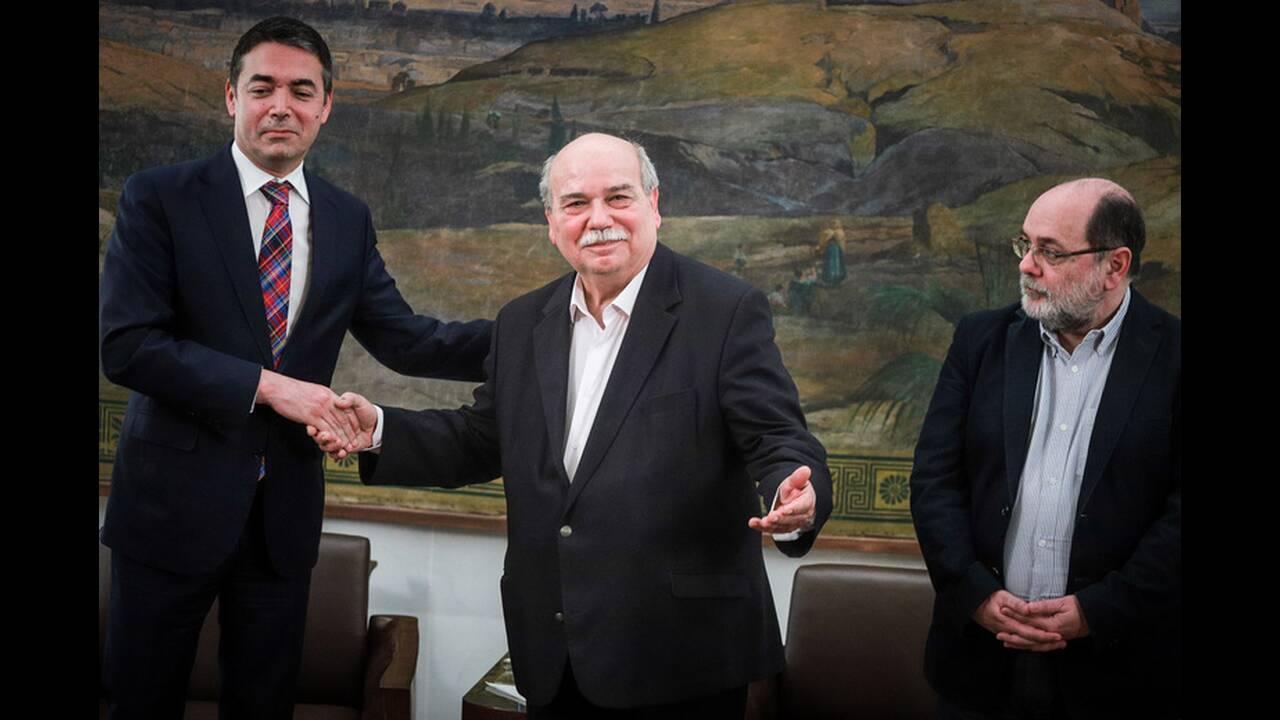 Nikos Voutsis, the President of the Greek Parliament, had the opportunity to meet with the Minister of Foreign Affairs of North Macedonia, Nikola Dimitrov, with the two men underlining the importance of implementing the Prespes Agreement and the cooperative opportunities it opens. Particular reference was made to the areas of economy, energy and security issues in the region.
Indeed, Voutsis and Dimitrov agreed that the upcoming visit of the Greek Prime Minister to the city of Skopje will speed up and further strengthen the cooperation of the two sites. It is noted that the Foreign Minister of North Macedonia is in Greece on a two-day visit, in order to participate in an international scientific conference organized by the University of Piraeus.
"We are creating a future for close relations between the two countries, laying their foundations, and personally, I will never rest until I convince all those who react that what we did was right", said Nikola Dimitrov, who stressed that the two leaders were on the right side of history.
"The EU needs alliances. We unlocked peace on both sides. This is the right thing for our two nations. You can't be a neighbor with a country and not respect it", he added, pointing out that the Agreement ended prejudices, taboos and stereotypes. "We managed to create a small Europe in the Balkans", he said.
For his part, N. Voutsis spoke of a long-awaited pendency in international relations that ends with the Accord. He stressed that it is particularly important for the two countries to enter into the process of accelerating the implementation of all the provisions of the Prespes Agreement, in order to remove all reasonable objections.
He went so far as to mark the Agreement as an international model against the asymmetric threats of our time. "We must solve all the problems, always under international law, and not let gaps be created", he said. In addition, he proposed that a Friendship Parliamentary Committee could be set up directly between the two countries, but also important steps to be taken to conclude North Macedonia's accession to NATO, as well as its admittance – together with other Western Balkan countries – to the EU.
Meanwhile, an MP of the far-right party of the Golden Dawn attempted to cause a scene outside the office of the House Speaker during the meeting with N. Dimitrov, shouting: "Macedonia is Greek"./ibna