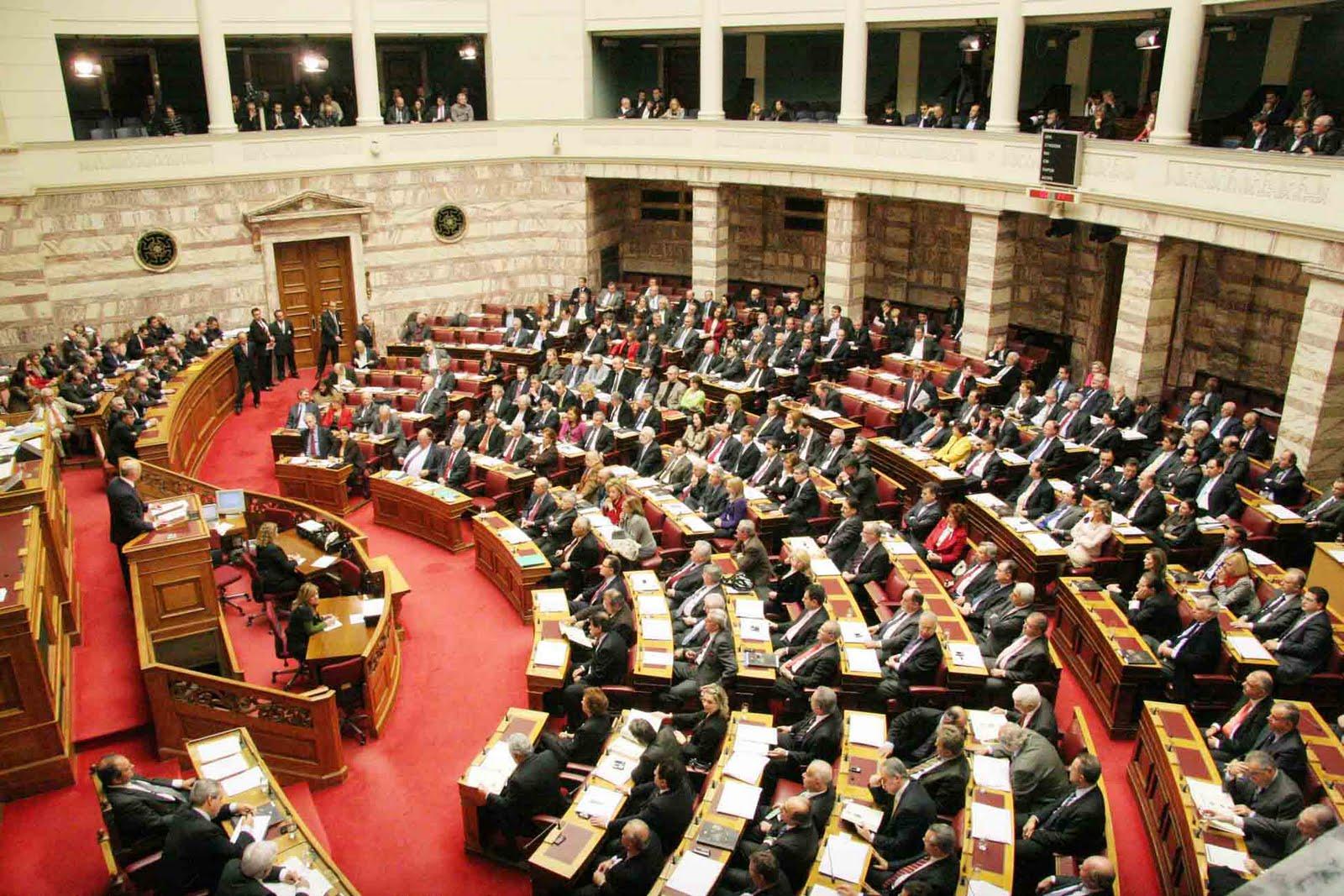 Greece's main opposition New Democracy party tabled a censure motion against Alternate Health Minister Pavlos Polakis on Monday, which was immediately escalated by the government into a vote of confidence in the Tsipras administration.
The House will debate the vote of confidence on Wednesday for three days, culminating in a vote on Friday.
Moreover, the government tabled a draft bill on the repayment of debt to State entities in as many 120 installments. The legislation will be discussed at parliamentary committee level before being put to a vote in the plenum via a fast-track procedure.
Speaking in parliament, New Democracy party leader Kyriacos Mitsotakis said he had the moral obligation to submit a censure motion against Pavlos Polakis, the Alternate Health Minister, following the latter's attack on Stelios Kymbouropoulos, the New Democracy candidate MEP. He argued that Polakis insulted Kymbouropoulos by saying he used favorable laws to get a job in the state health sector.
Mitsotakis said the Alternate Health Minister ought to have apologized, instead of escalating his attack and the PM should have removed him from his post instead of supporting him. He added that Polakis's accusation that Kymbouropoulos used affirmative action laws to get a public sector job has been condemned by society, opposition parties, even SYRIZA MPs and members.
In fierce criticism levelled at Alexis Tsipras, the conservative party leader said the Greek premier identifies completely with Polakis and his lack of moral values. He went on to say that even SYRIZA MPs deserve better than the cynical Mr. Polakis, a politician who has repeatedly broken the law and shamed the country internationally.
In response to the censure motion, deputy Prime Minister Yannis Dragasakis – who deputized for PM Alexis Tsipras who is on a pre-election tour – said the government is requesting a vote of confidence in order to allow the House to discuss crucial issues being ignored by the main opposition.
Dragasakis criticized the main opposition for deflecting attention away from crucial issues just 20 days before crucial European and local elections, in order to discuss Pavlos Polakis's comments and try to score petty political points.
According to the deputy PM, the draft bill on the repayment of debt to State in 120 installments concerns citizens much more that the comments of the Alternate Health Minister, as do the consecutive upgrades of the Greek economy by ratings agencies.
He argued that calling for a vote of confidence is not a tactical move on ruling SYRIZA's side, but will provide the opportunity to discuss crucial issues over the next few days, ahead of the upcoming elections./ibna