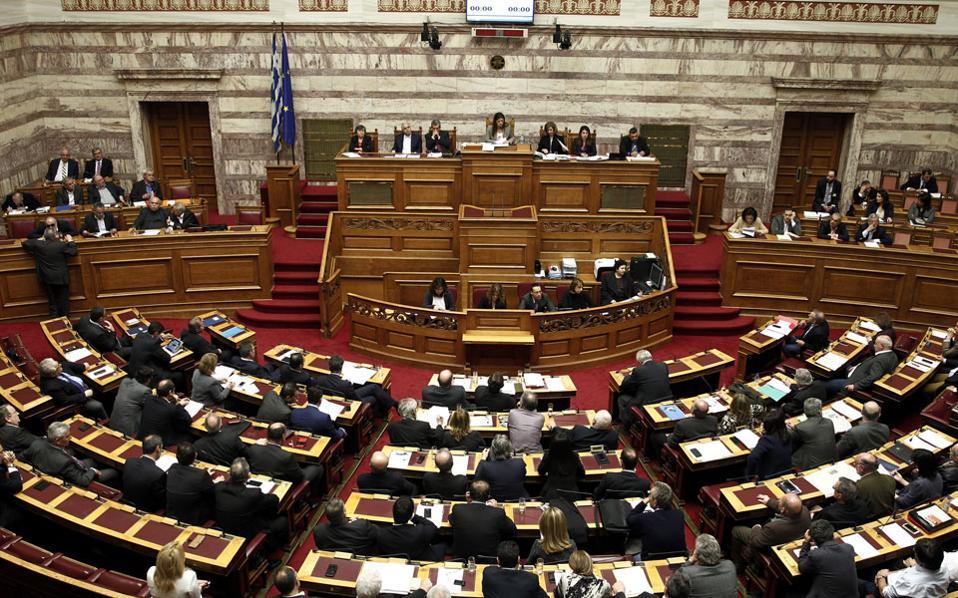 Debate begins in parliament today that will culminate in a vote of confidence in the Tsipras administration on Wednesday evening.
As things stand, the Prime Minister appears to have found the majority he needs to stay in power after junior coalition partner Panos Kammenos withdrew his Independent Greeks party from the government in protests to the FYROM name-change deal being brought to parliament for ratification.
Kammenos expelled ministers Elena Kountoura and Vasilis Kokkalis from his party, after they announced they will be supporting the government in the vote of confidence. The Independent Greeks indicated that any ministers backed by the party who retained their cabinet positions following the departure of Panos Kammenos "have received political trade-offs."
In addition to the 145 SYRIZA MPs, PM Alexis Tsipras is also expected to clinch the votes of independent MP Katerina Papacosta, Independent Greeks MPs Thanasis Papachristopoulos and Costas Zouraris, To Potami MP Spyros Danellis and those of Kountoura and Kokkalis.
In an interview with ANT1 television on Monday, main opposition New Democracy party leader Kyriacos Mitsotakis said the breakup of the SYRIZA-Independent Greeks coalition was a "staged divorce" that allows both Tsipras and Kammenos to conveniently "get their way".
"The SYRIZA-ANEL alliance still exists. [The two parties] have just merged. However, their mentality which led the country to an unprecedented downfall will affect us for a long time to come," Mitsotakis argued.
According to local media reports, after the vote of confidence, Alexis Tsipras may reshuffle his cabinet to reward some of the MPs that provided him with their vote of confidence. He is also expected to welcome the MPs supporting him to the SYRIZA ranks. These rumors have prompted the opposition to speak of a "patchwork" government put together "under the table"./IBNA