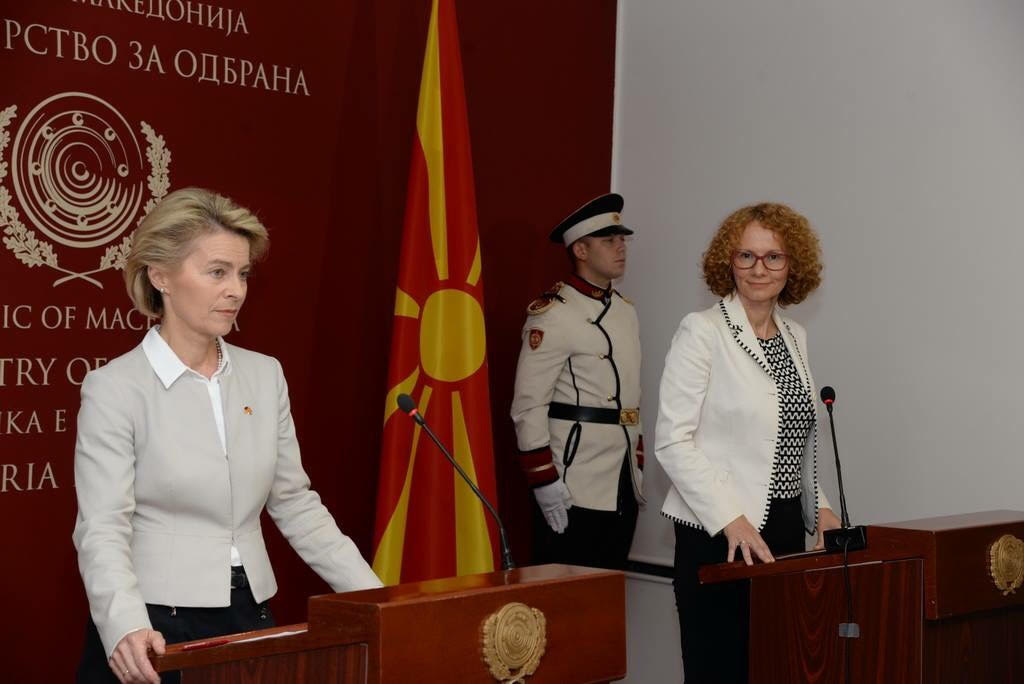 "The referendum will be a success and this is a great opportunity for the country." This was declared today in Skopje by the German minister of Defence, Ursula Von Der Laine.
The German minister compared the referendum to the union between the two Germanies.
"I believe that the citizens of your country will actively be part of it. From our experience with the two Germanies, I can say that this is a unique chance which must not be wasted", the German minister said.
FYROM's Defence minister, Radmila Sekerinska said that the government is working to deliver the requirements of the Alliance.
"We're not expecting any obstacles which could slow down the process. We're entirely focused on integration", minister Sekerinska said.
The German minister Laine is just one of the numerous Berlin officials to visit Skopje this month, following the visit made by chancellor Angela Merkel and other ministers. /ibna/