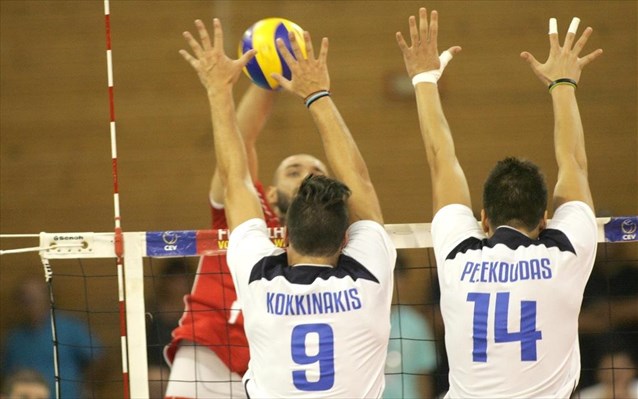 Review Hari Stefanatos
The Men's Volleyball Greek National Team lost to Montenegro with 2-3 (18-25, 25-22, 25-19, 23-25​​, 6-15) in the first final of the European League, held in the packed with 2,500 fans "Evosmos" stadium in Thessaloniki.
The rematch will take place on Saturday, July 26 in the city of Budva and to win the title the Greek team will have to win 3-0 or 3-1, while if the game ends 3-2 everything will be judged on the "gold" set. The first place leads directly to the World League.
For Greece, impressive but desperately alone was Tzourits, who won 38 points, with Protopsaltis the only other with double digit, reaching 10. For Montenegro, Bozidar Cuk had 20 and Cacic 12, with the winners having more pluralism in scoring, which was what eventually led them to victory.
The variation sets 18-25, 25-22, 25-19, 23-25​​, 6-15