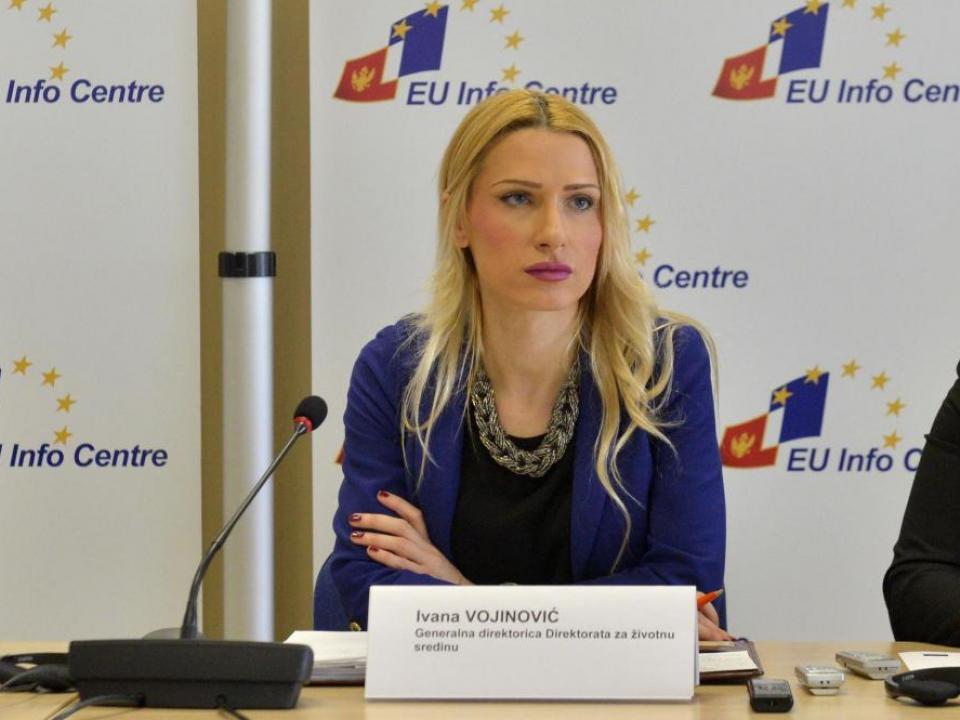 By 2035, Montenegro will definitely have invested over EUR 1 billion for the fulfilment of requirements stipulated in Chapter 27, said in the interview for Montenegro media Director General of the Directorate for Environment within the Ministry of Tourism and Sustainable Development, Ivana Vojinović.
She said that problems with air pollution were similar to the problems some EU Member States were faced with. She believes the application of European standards and use of the existing financial funds will contribute to solving these problems.
Vojinović said that over EUR 200 million had been invested in the environment over the past three years, especially in the projects related to mapping habitats and species, remediation of the so-called "black points", the establishment of infrastructures for wastewater treatment and adequate waste management, recovery and construction of sewerage grid etc.
"By 2035, Montenegro will have invested over EUR 1 billion from different financing sources. From the day it becomes a full-fledged EU Member State, Montenegro will be allowed to use structural funds as well. Investing in them is a form of responsible planning of available funds in the improvement of environment and citizens' health", Vojinović said.
She adds that the "polluter pays" principle is already being applied to a certain degree because eco-fee is paid by those who discharge polluting matters into the air, import substances that damage the ozone layer and deposit dangerous waste./ibna