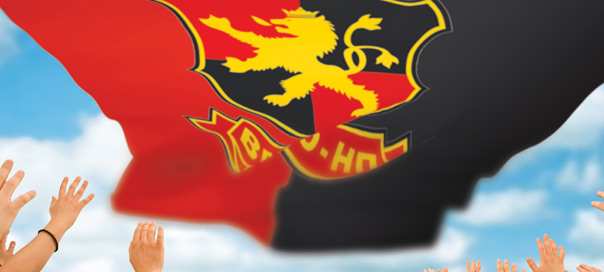 Skopje, March 25, 2014/Independent Balkan News Agency
By Naser Pajaziti
VMRO-NP, a party in opposition to VMRE-DPMNE in power, has accused the latter of stealing the electoral slogan "Macedonia in Europe".
VMRO-NP, which is led by former prime minister Ljupco Georgievski stressed that VMRO-DPMNE presidential candidate, George Ivanov has stolen its electoral slogan promoted a few days before the elections.
"As a party, ten days ago we promoted our slogan 'In Europe now' and now we see their slogan 'Macedonia in Europe' which is plagiarism of our slogan. This shows that VMRO-DPMNE, Nikola Gruevski and presidential candidate, George Ivanov have a tendency to copy and they're lost in the current reality", said Lupco Georgievski from VMRO-NP.
He addressed a question to Ivanov, asking him how he's planning to take the country to Europe, at a time when their speeches have blocked the progress of the country in the Euro Atlantic integration.
"Ivanov insists that if he's elected a president, he will not accept any negotiations on the name. We're clear about the messages of EU and NATO and the condition for the accession of the country in these institutions and organizations, that without making a compromise on the name, there's no accession", said the leader of VMRo-NP.
This party has ranked itself alongside Macedonian opposition, but it will race with its own lists in the early elections, while in the presidential elections it will support the opposition candidate, Stevo Pendarovski. /ibna/