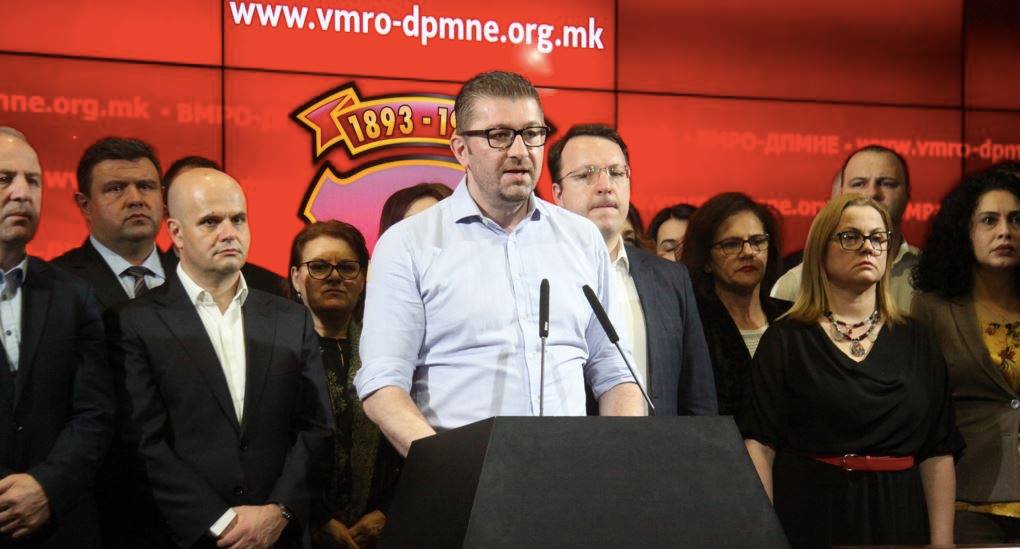 Every citizen should vote based on his conviction in the referendum on the name change which will be held on September 30. This was declared by the leader of the largest opposition party in VMRO-DPMNE, Hristijan Mickoski, following meetings with party officials to decide on the issue of the referendum.
"After holding consultations with citizens and after holding meetings with the party structures, we maintain that every citizen should vote based on his personal conviction. Citizens are the ones who decide. Listen to your heart and do what you have to do", Mickoski said.
The opposition leader said that he and his party do not accept the agreement for the name change. "This agreement changes our identity, Constitution, history and culture…", said the leader of VMRO-DPMNE.
According to him, VMRO-DPMNE is in favour of the country's accession in the NATO and EU, but against a deal which goes against the country's national interests.
Mickoski also said that he's open to listening to all the questions that citizens have for him. He also launched strong criticism against the current government, which, according to him is a failed government. Mickoski invited PM Zoran Zaev for a new TV debate. /ibna/