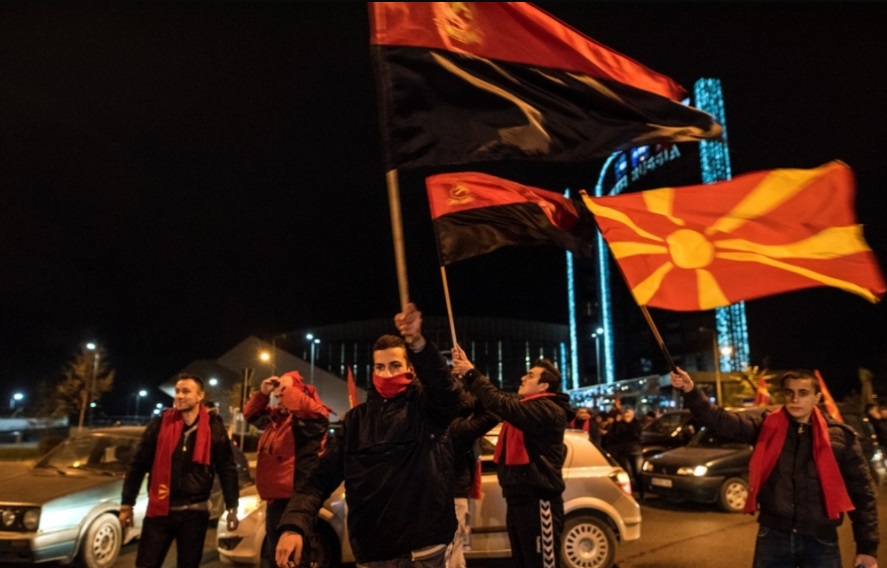 VMRO-DPMNE led by Nikola Gruevski has won the 11 December elections in FYROM. This party managed to win 51 seats in parliament. Last night, the State Election Commission published the first preliminary results after the counting of 100% of the ballots. Macedonian opposition led by SDSM (Macedonian Social Democratic Union) has won 49 seats. This is a narrow difference between the two parties for the creation of the government and Albanian parties will be decisive.
BDI (Democratic Union for Integration) has won 10 seats, Besa Movement, a new political force has won 5 seats, Alliance for Albanians led by Ziadin Sela won 3 seats, while PDSH (Democratic Party of Albanians) won 2 seats.
While the State Election Commission was publishing the results, tens of activists of VMRO-DPMNE protested in front of the ballot counting station in order for the results to be made public as soon as possible.
Turnout in these elections was 66,82%. VMRO-DPMNE has won 453 thousand votes, while SDSM has won 436 thousand votes.
The head of SEC, Aleksandar Cicakovski said that there were delays with the announcement of the results, because data were being processed. /balkaneu.com/