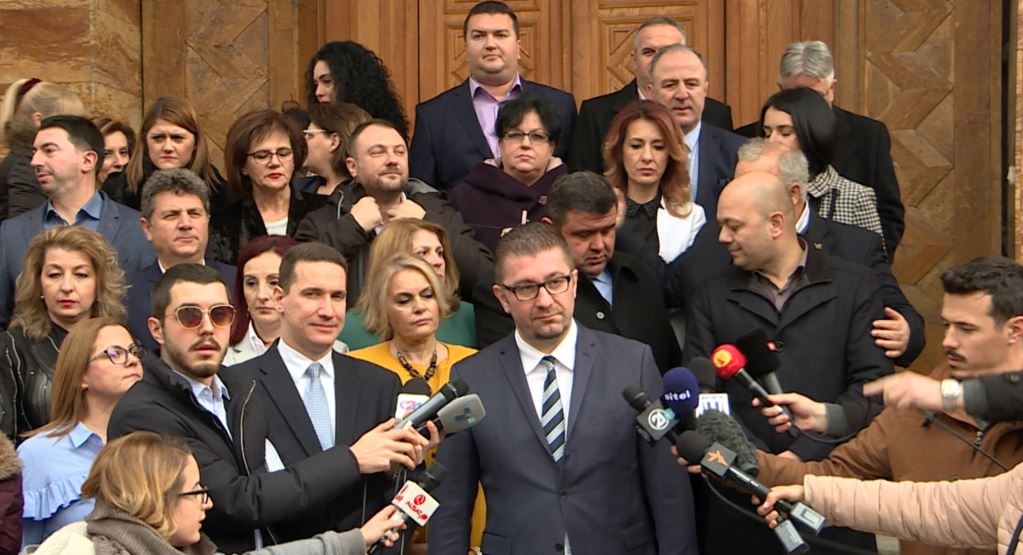 VMRO-DPMNE will continue to boycott parliament, although its MPs returned to the assembly yesterday to follow the speech delivered by NATO's UN Secretary General, Jens Stoltenberg.
This party has issued a press release stating that it will not return to parliament unless the necessary conditions for a normal and democratic functioning of this institution are in place.
VMRO-DPMNE says that the biggest problem in the country is the fact that the opposition is politically persecuted by the current ruling party.
"This is a serious problem and doesn't contribute for things to move forward", said the head of the party's parliamentary group, Vlatko Gorcev.
According to him, VMRO-DPMNE will always act as a constructive player in the political environment in the country in order to deliver the reforms which relate to the improvement of living standards in the country. /balkaneu.com/