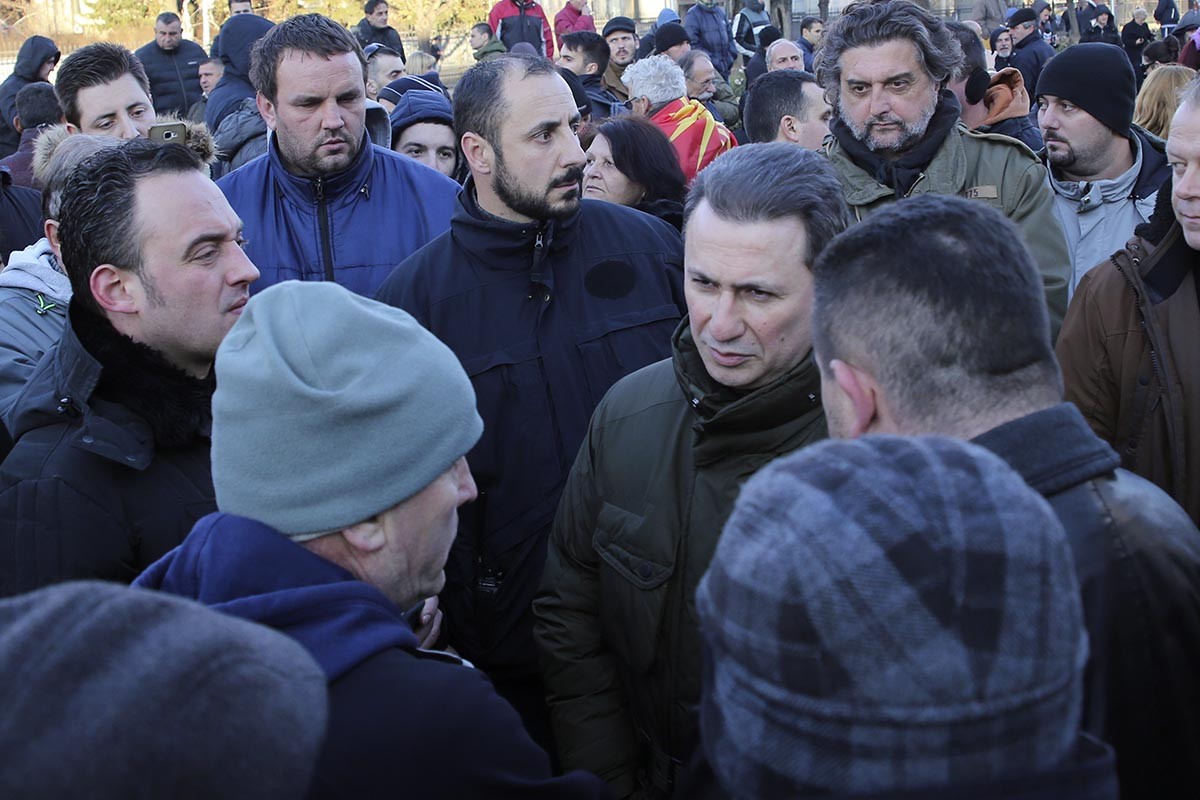 The largest opposition party, VMRO-DPMNE has started to block border crossing points.
This party declared that today, it will block the border crossing point of Qafe Thana in Albania, while tomorrow, it will block the border crossing point of Bogorodica with Greece.  A night ago, a group of activists of this party blocked the border crossing point of Tabanoc with Serbia, but police intervened to disperse protesters, where a police officer was injured, while one of the protesters was arrested.
Last night, protesters of VMRO-DPMNE were in front of the prison of Suto Orizari in Skopje, where detainees have been addressed by the resigned leader of VMRO-DPMNE, Nikola Gruevski.
On the other hand, minister of Interior, Oliver Spasovski said that the right of protest is guaranteed by the Constitution, but no attacks will be allowed to be made against police.
VMRO-DPMNE has recently launched a wave of protests against the arrest of several of its MPs and party supporters, alleged of participating in the violent events taken place in Parliament on 27 April. /balkaneu.com/