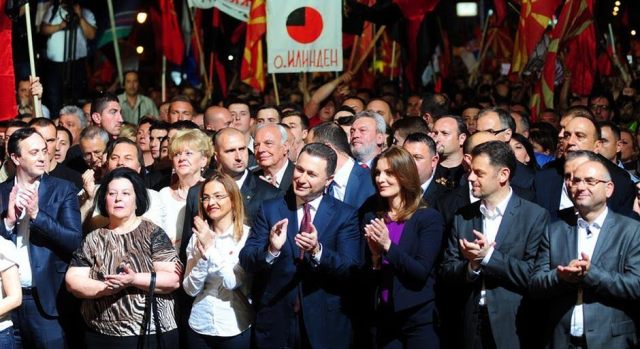 Skopje, 12 May 2016/Independent Balkan News Agency
By Naser Pajaziti
VMRO-DPMNE and two small parties that support it are the only parties that delivered their list of candidates for MP for the June 5 elections. The party of former PM Nikola Gruevski will participate in these elections on its own, following the decision of boycott by the three largest parties, SDSM, BDI and PDSH and also other small parties. Nikola Gruevski, Ilija Dimovski, Nikola Todorov, Nikola Popovski lead the list for MPs in the six constituencies.
Leader of SDSM, Zoran Zaev said that no elections will be held on June 5, because no criteria have been met in order for them to be held. Zaev considered VMRO-DPMNE's decision a dangerous one. The two Albanian parties, BDI and PDSH, which were part of the Przino agreement achieved last year with the brokerage of the EU enlargement commissioner Johannes Hahn, believe that there are no suitable conditions for the elections to be held on June 5. These two parties have called for dialogue and for compromise to be found in order to postpone the elections.
Former head of the Central Election Commission, Aleksandar Novakovski says that if two parties participate in the elections, then they can be held.
"If there are several political parties that will participate in the elections, then the process will go ahead. It's in the best interest of everyone to find a solution", Novakovski said. He said that there may be lots of problems if no other parties but VMRO-DPMNE participate in the elections.
Political analyst Jove Kekenovski told Balkaneu that the decision of VMRO-DPMNE shows that these are failed movements. "The people will understand these games and this party will receive its punishment", Kekenovski said.
British ambassador to FYROM, Charles Gareth has reacted on the fact that VMRO-DPMNE will participate in the June 5 elections on its own. Gareth says that "this decision endangers the stability of Macedonia, the economy of the country and social wellbeing". The British ambassador demands from the four political leaders in FYROM to work in the best interest of the country. /balkaneu.com/