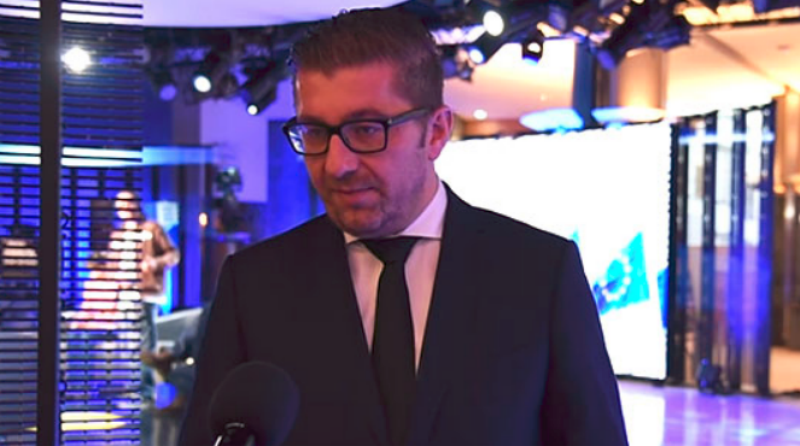 The opposition complains that there is no dialogue with the government
President Mickoski and his associates meet with Kukan, Vajgl, Petir, Peterle, Dahl, Mogherini and Hahn
The VMRO-DPMNE threesome, headed by President Hristijan Mickoski, who is on a visit to Brussels yesterday, met with European Parliament MPs Ivo Vajgl and Eduard Kukan as well as MPs Marijana Petir and Alojz Peterle, who are part from the group "Friends of Macedonia" in the European Parliament. At the meeting with Vajgl and Kukan, the current political issues and strategic priorities of Macedonia were discussed, and MEPs were informed about the "political persecution that the government is conducting in Macedonia". VMRO-DPMNE also highlighted concerns about the current economic situation in the country, which according to them, after the arrival of the new government, is in a catastrophic situation and shows negative trends.
"Special emphasis was placed on the reform processes in the judiciary whose implementation is lagging behind the abuse of power by the SDSM-led government," VMRO-DPMNE said.
MEPs Petir and Peterle reiterated their support for Macedonia and promised to continue their efforts to help the country finally start accession negotiations for full EU membership.
"At the meetings, it was stressed that VMRO-DPMNE is ready to fully engage and contribute to faster integration of Macedonia within the European Union. It was also emphasized that in order to overcome the differences in key processes in the country, the government needs constructiveness and political dialogue with all political actors in the country," the main opposition party said./IBNA