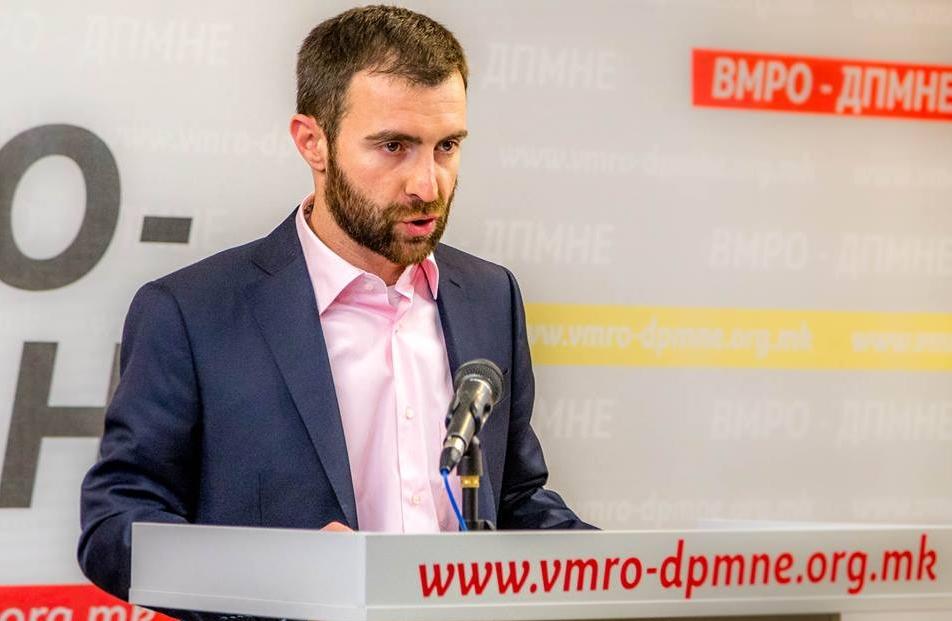 Skopje, February 17, 2014/Independent Balkan News Agency
By Naser Pajaziti
VMRO-DPMNE (Internal Macedonian Revolutionary Organization – Democratic Party for Macedonian National Unity) of prime minister Nikola Gruevski has launched a public contest for the members of this party and for all the citizens who who meet the legal criteria and who are interested to compete for the presidential elections of April 13.
The spokesman of this party, Ilija Dimovski (photo) invited today (17.02) all personalities who are interested to run for president, regardless of their affiliation in the party. He also invited to participate those personalities who support their political ideas and platform.
"This practice of the election of the nominee for the presidential elections is an ordinary practice of VMRO-DPMNE, which is more transparent, more democratic, and which imposes good standards in the Macedonian politics", said Ilija Dimovski.
The convent of VMRO-DPMNE which will be held on March 1 and which elect the presidential nominee, will see the participation of 1300 delegates entitled to vote.
According to the regulation, the presidential nominee will be elected through a process of secret voting of all delegates who will participate in the convent.
Each candidate will have the right to present his program in the convent.
Meanwhile, VMRO-DPMNE has not commented on the idea of the Albanian party, BDI for a candidate who will be acceptable for the biggest ethnic groups in the country.
On Sunday's meeting, BDI has decided not to give up on its idea and that it's open to discuss more on this issue. /ibna/