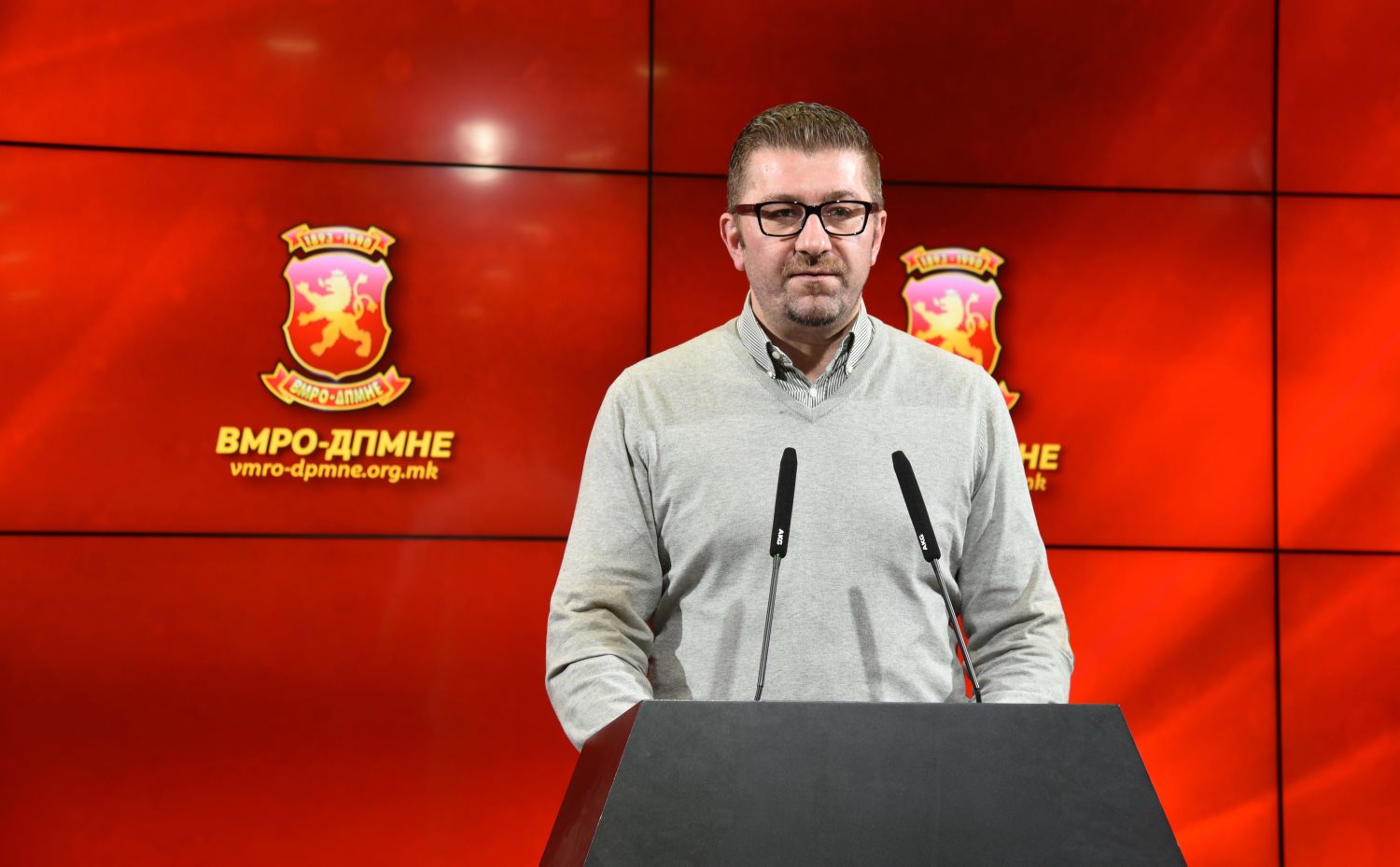 Most of the members of parliament from opposition party VMRO-DPMNE  today left the parliament and they will not participate on the final session for Constitutional changes, which should start this afternoon. In front of the parliament building they were joined by the leader of the party Hristijan Mickoski, who is not MP.
"Today is the final act of this disgraceful process forced by Prime minister Zoran Zaev and ruling majority. The constitutional name of the country is changing through violating procedures, blackmail and threats to MP-s and their families. We will not participate in this process and we will not give legitimacy to constitutional changes", said Mickoski.
Than he joined the protesters in front of the Parliament but he was booed because VMRO-DPMNE haven't support their protests previously. Organizers of those protests are organizations named "Hardcore" and "Macedonia blocking".
But not all MP-s from VMRO-DPMNE joined their leader Mickoski, some of them stayed in the Parliament and there is possibility that some might vote for the changes of the Constitution. The general secretary of ruling SDSM, Alexandar Kiracovski said that two thirds majority is in place for revision of the Constitution.
On today session only Prime minister Zoran Zaev will speak and debate will be held tomorrow with a possibility the and on Friday with voting for the constitutional amendments on changing country name./ibna/