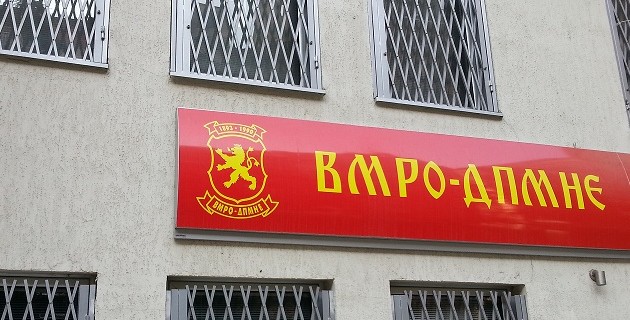 Skopje, February 9, 2015/Independent Balkan News Agency
By Naser Pajaziti
Party in power, VMRO-DPMNE reacted after the Macedonian opposition published materials of massive eavesdropping, by accusing PM Nikola Gruevski for them.
"Leader of LSDM, Zoran Zaev continues to be part of a scenario drafted to benefit a third party, which wants our country to be damaged", said VMRO-DPMNE.
According to this party, Zaev has started today to publish different materials, which according to this party, have been secured in collaboration with secret services.
"In today's news conference, through an irresponsible behavior, Zaev admitted that he was an instrument and a marionette of foreign secret services and that he continues to be part of a third party scenario. Zaev continues to sink and criminal charges have been pressed against him", said the party in power.
According to VMRO-DPMNE, this scenario will not be tolerated and that institutions must confirm all the facts and circumstances and also the inspiring motives and the orchestrators of these scenarios. This party appealed for the opposition leader to submit all unlawful and suspicious materials to the responsible authorities in order to undergo investigation.
The reaction of the party in power follows today's publication of the leader of LSDM, Zoran Zaev of audio registrations and materials registered by the secret service, which included public personalities, ministers, politicians, business people, journalists, etc. /ibna/