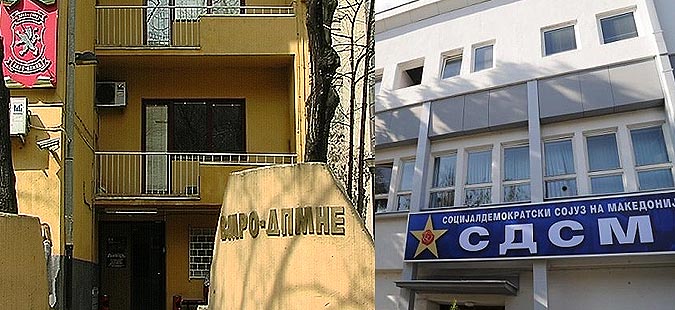 Skopje, November 13, 2013
The largest political parties in the country, VMRO-DPMNE and LSDM have clashed on Wednesday in a debate over social problems in the FYR Macedonia.
This clash has taken place after the largest opposition party, Social Democrat League (LSDM) has proposed a new package of reforms in the social domain, by offering state social pensions for all citizens who are entitled to pension and the right for the purchase of the years needed for a full pension.
According to the new package, when citizens want or are forced to retire before they meet the necessary age for retirement, to receive a social state pension.
The other reform relates to those citizens that want to retire, but who although they have met the necessary age, they don't have sufficient years worth of contributions to benefit pensions. The reform that has been proposed offers to the citizens the right to buy the years worth of contributions in order to benefit pensions.
The head of the opposition party, Zoran Zaev presented the other measures of the package of the social reform, a package which aims to improve the life of poor people and the return of middle class in the society.
Another point that was discussed was the proposal for the retirement of women who have worked 35 years and men who have worked 40 years.
Mr. Zaev said that the future government of LSDM will increase social allowance by 40% during the next 4 years.
Zaev also said that the new government will vote a special law for the rights of disabled persons.
On the other hand, the reaction of the party in power VMRO-DPMNE has been immediate.
Deputy prime minister and minister of finance, Zoran Stavrevski declared on Monday that several of the projects proposed by opposition in FYROM have now been implemented by the current government.
He said that LSDM's proposals are sudden, non serious and drafted without an analysis or information as to how they will be funded.
Party in power, VMRO-DPMNE is expected to come up with another social package, but there are still no details as to what reforms it contains. /ibna/