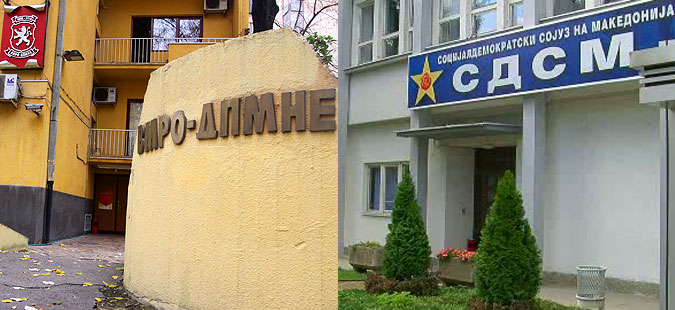 Skopje, November 19, 2013
Social and economic issues have been at the focus of debates and accusations between the two largest party in FYROM, VMRO-DPMNE and LSDM.
Prime minister and leader of VMRO-DPMNE, Nikola Gruevski said that the economic and social program of the government will assist to the economy of the country and the citizens. He has explained the new measures launched by the government, amongst them the new measure according to which individuals must keep VAT receipts. "This is a good measures, as it stimulates the payment of taxes, something which prevents illegal competition and helps economy", said prime minister Gruevski.
But, on the other hand, LSDM in opposition said that the latest measures of the government are only a "well" and a tragic comedy for citizens.
LSDM has launched strong criticism about the plan to subsidize agriculture. "You are offering subsidies in order to purchase votes. This is a tragedy caused by VMRO-DPMNE", declared LSDM. Recently, the two political parties have unveiled their social and economic programs. /ibna/