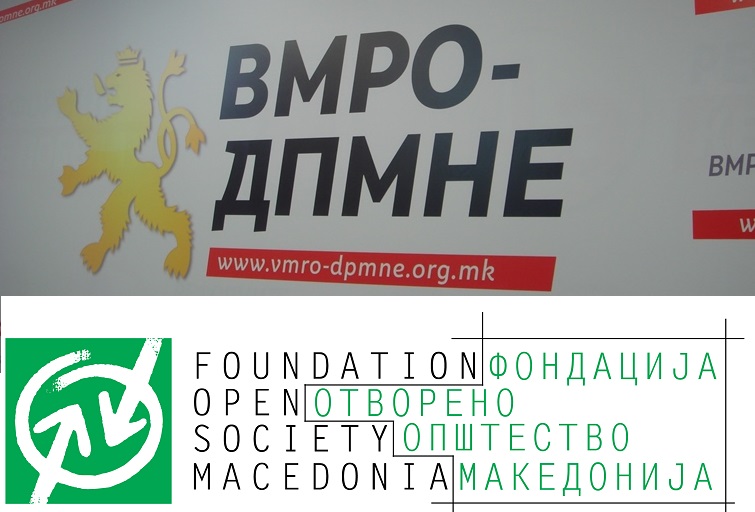 The largest party in FYROM, VMRO-DPMNE, that won the 11 December elections, is launching a series of attacks against NGOs that are funded through Soros Foundation or Open Society Foundation, the name by which it is known in FYROM.
VMRO-DPMNE and its officials say that George Soros "offers millions for NGOs that support left wing parties.
"Soros is lobbying by offering NGOs funds up to 5 million a year and this is the same as the government's campaign to support health and professional projects", said the senior member of VMRO-DPMNE and Foreign Minister in the interim government, Nikola Popovski.
Several weeks ago, leader of VMRO-DPMNE, Nikola Gruevski, who was mandated to form the government, accused the billionaire George Soros of funding the opposition.
"I call on Soros to come to Macedonia to see what the people think and then see if it is the right thing to offer millions to such party or not", Gruevski said in an interview for "Republika" portal.
Meanwhile, the opposition said that such accusations are unfounded and that these attacks are scenarios that fight those who are against a dictatorial and criminal regime.
The head of the Open Society Foundation, Fani Karanfilova-Panovska says that the attacks against them show that a war continues against those who do not share the same opinions as the party in power and that this party in power will fight this war until the end.
"Open Society Foundation remains committed toward the principles and values of an open society and aims at supporting a strong and professional society, which fights for human rights, free speech and corruption", said Karanfilova-Panovska.
Yesterday, a group of journalists and historians formed the civil incentive "Stop Soros Operation" to protest against the projects that are funded by Open Society Foundation.
"Open Society Foundation operates under Soros' umbrella and this society has been behind all violent processes in Macedonia. This foundation has created a monopoly in the civil sector and there is no room in this foundation for associations which are against Soro's ideology. This foundation violates pluralism and wants to impose a radical left wing ideology in Macedonia", said one of the initiators of this movement, historian Nikola Srbinov.  /balkaneu.com/