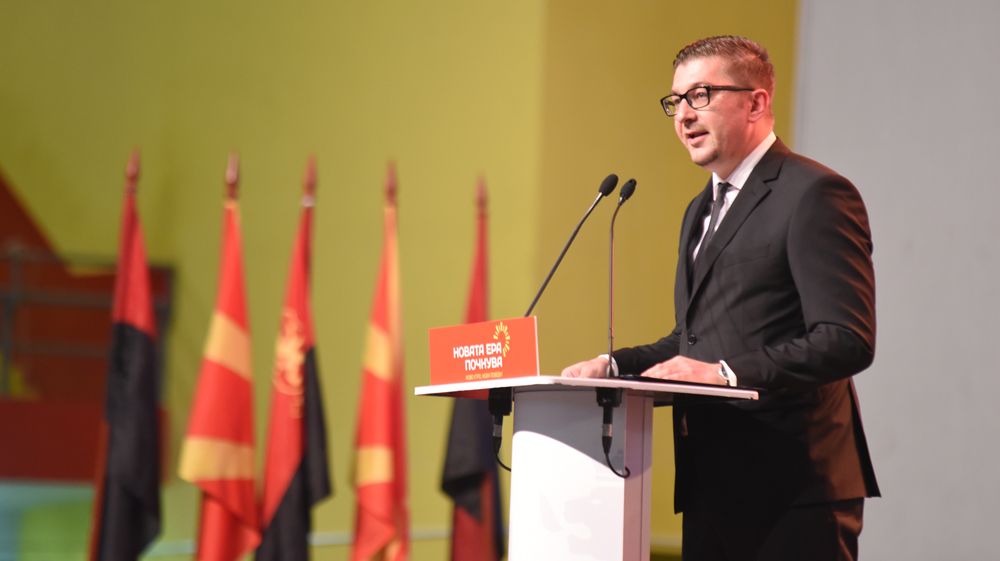 Mechanical engineer, Hristijan Mickovski has been elected the chairman of the largest opposition party, VMRO-DPMNE following the elections within this party. The 40 year old from Skopje replaces in this post Nikola Gruevski, who led this party for 14 years in a row.
But, his election has prompted discontent within the party, as many eminent figures, mainly MPs and foreign ministers were against the idea of holding the congress within such a short period of time and against this candidate. However, Mickovski has Gruevski's support. On his part, Nikola Gruevski was elected chairman of honor of VMRO-DPMNE.
Mickovski: SDSM is my opponent
Mickovski said that he will now focus on fighting the current government, which, according to him, is failing the economy. He said that the only path for the country is integration in the NATO and EU. The new leader of VMRO-DPMNE said that SDSM in power is his opponent and not his fellow party men.
The new leader is contested
MPs Ilija Dimovski and Antonio Milososki, former Foreign minister, Nikola Popovski, former ministers Zoran Stavreski, Nikola Todorov and many others were not present in the Congress.
Dimovski wrote on his Facebook status that the party could not hold fair and democratic elections.  /balkaneu.com/