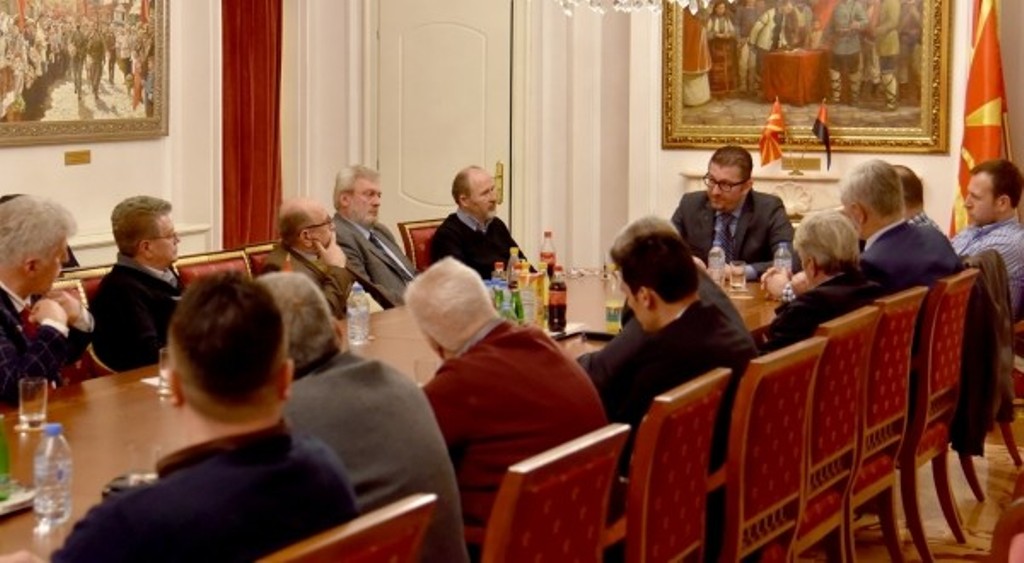 The largest opposition party, VMRO-DPMNE has reiterated its stance that it will not accept the amendments of the Constitution regarding the issue of the name.
This party has underlined this stance in the meeting held last night with its opposition allies.
The leader of VMRO-DPMNE, Hristijan Mickoski said that this party doesn't approve of the constitutional amendments needed to change the country's name.
"As far as the amendment of the Constitution is concerned, our position has not changed. We will not accept them", Mickovski said in a televised interview.
According to him, the responsibility in this process falls upon the government, will VMRO-DPMNE will be part of the process if the government keeps it informed. Mickoski said that yesterday's protest in Greece conveyed irredentist messages and that this is not a good thing in finding a solution.
Meanwhile, the party in power, SDSM has reacted by saying that Hristijan Mickoski and VMRO-DPMNE continue with policies which do not serve the interests of the citizens.
"Mickoski and his party continue to apply policies of artificial divides and fake news, which are against the interests of the people", SDSM said.
SDSM was clear about the fact that the solution of the name dispute will be a joint responsibility of all political players in the country and all the institutions. In the end, citizens will have their say on this issue. /balkaneu.com/