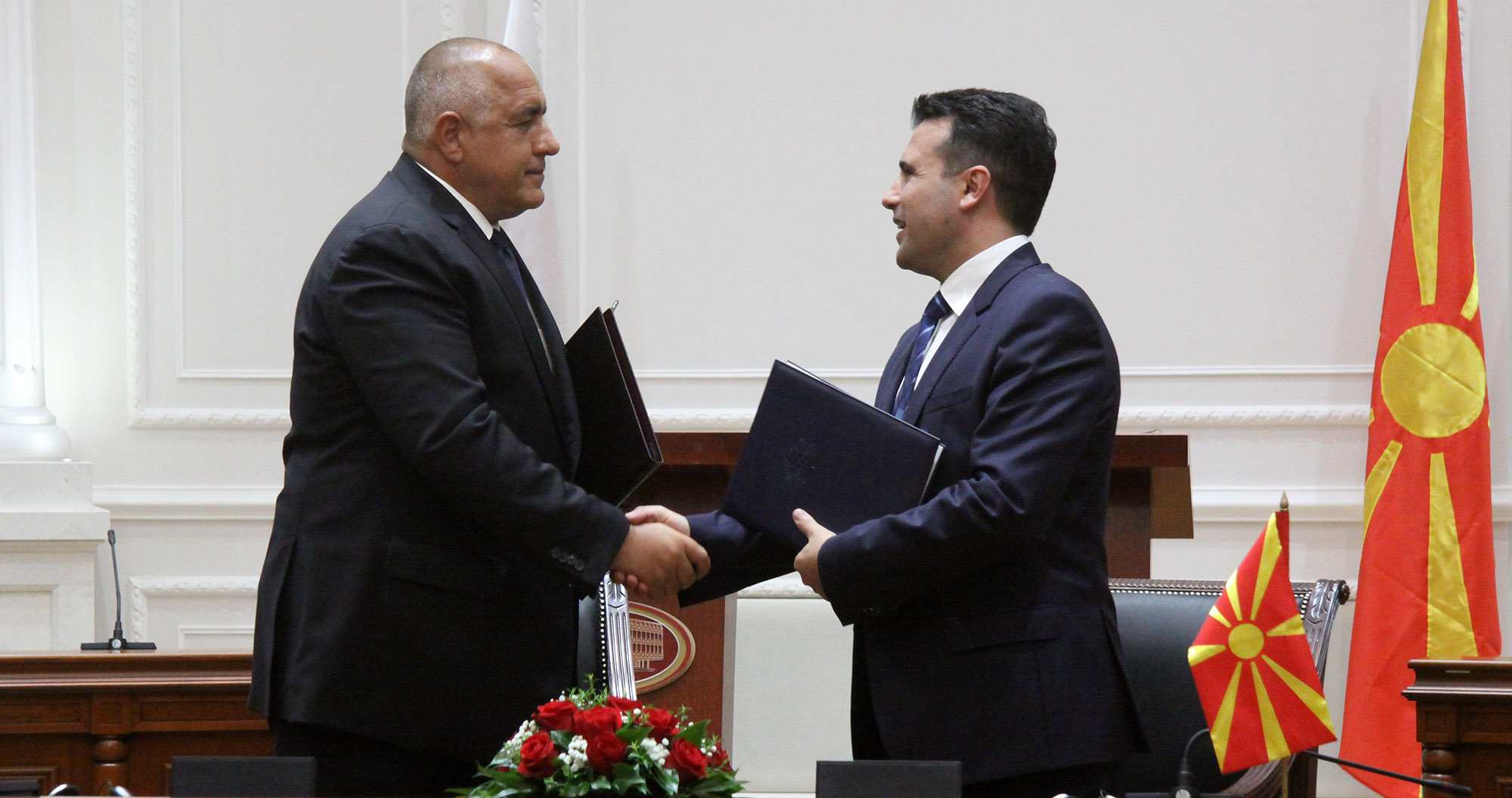 Opposition party, VMRO-DPMNE warned today that it will send a request to Parliament to declare a referendum on the agreement for good neighboring relations that was reached with Bulgaria. This party said that the citizens are entitled to have their say on the agreement which puts their state in an equal position as Bulgaria and that this agreement will have great repercussions on the Macedonian identity.
"As a party, we are determined for the European Atlantic integration of the country, but we believe that hasty agreements are not in the spirit of European and democratic values. Good neighboring relations are built with actions and trust and not by damaging the image of one side", said Krste Jovanovski of VMRO-DPMNE.
Meanwhile, SDSM (Macedonian Social Democratic Union) led by PM Zoran Zaev, which won the local government elections, says that through this strategy, the opposition is finding no other form of hiding the defeat that it conceded in the 15 October elections. According to this party, 15 October was like a referendum for the citizens of this country.
"The results of the first round showed the clear support that citizens gave for unification and collaboration, leaving hate and hostility promoted by VMRO-DPMNE and Nikola Gruevski behind. The agreement for good neighboring relations with Bulgaria solves an issue which has been lasting for several years between our two countries", SDSM said.
Experts of political developments say that the agreement with Bulgaria gives way to the European integration of the country and the improvement of cooperation with this country. This deal was struck several months ago between PM Zoran Zaev and Bojko Borisov. /balkaneu.com/