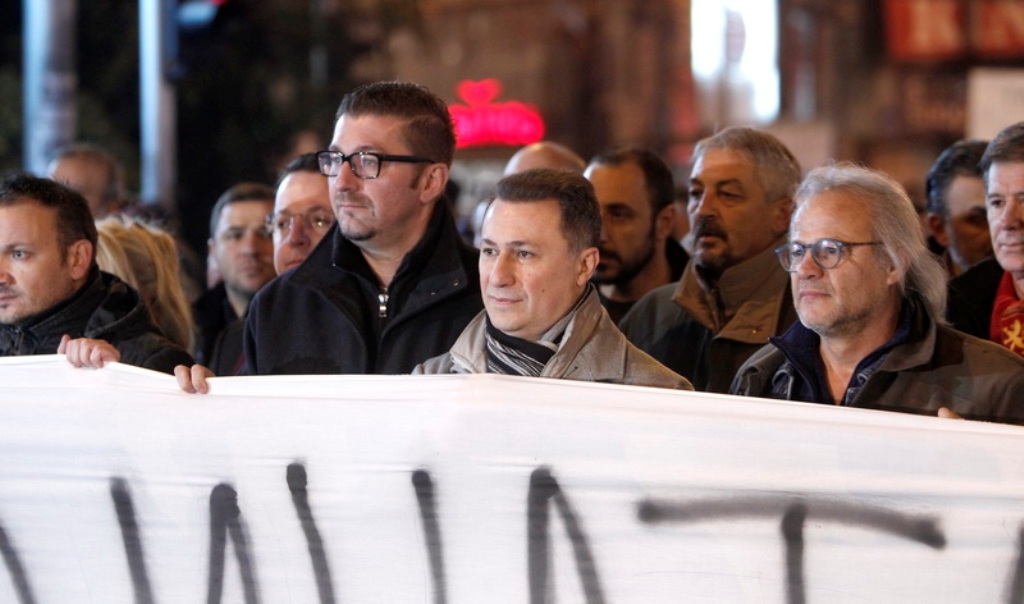 VMRO-DPMNE shall not be returning to Parliament, because there's no room for dialogue and reforms following the fact that three of its MPs were remanded on custody, while three others were placed under house arrest.
This was declared last night by the general secretary of this party, Hristijan Mickovski during the protest held last night in front of the ministry of Justice. Mickovksi added that the imprisonment of 5% of the total number of MPS or 12% of the total number MPs belonging to VMRO-DPMNE coalition is nothing else but an installment of dictatorship.
"These methods used by Zoran Zaev's junta are not giving any chance to parliament and institutions to function normally. This is removing all possibilities for dialogue and reforms", Mickovski said.
Meanwhile, MP Aleksandar Nikolovski said that the behavior of the current government is leading the country toward an extreme polarization and radicalization. Present in the protest was also the leader of VMRO-DPMNE, Nikola Gruevski, but Gruevski didn't address to the crowd.
Today, VMRO-DPMNE has announced another street protest as a sign of revolt against the decision to imprison 6 of its MPs and party activists who are accused of violence and violating constitutional order on the night of 27 April in Parliament. /balkaneu.com/