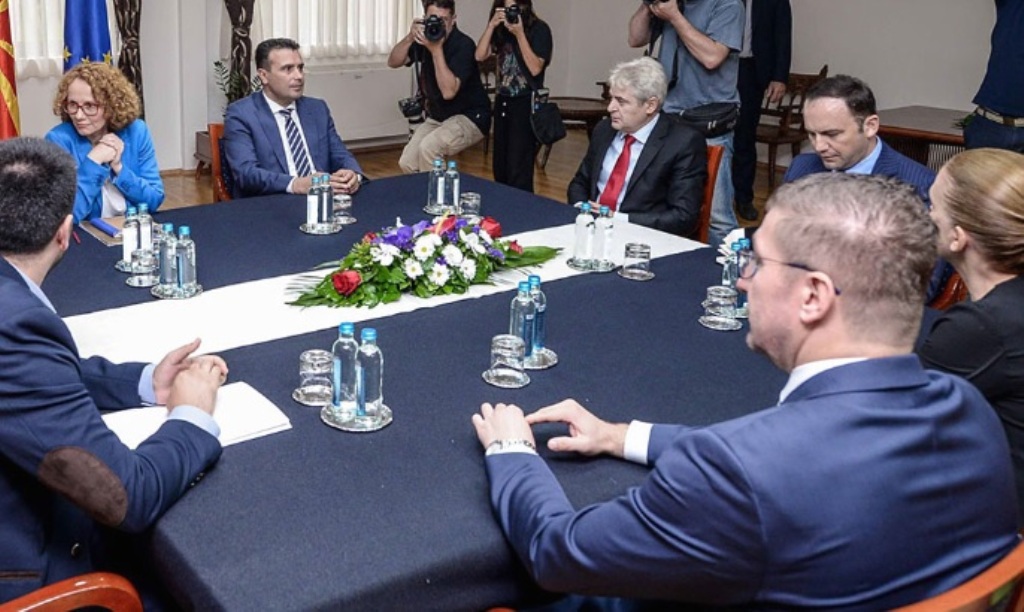 The leader of the biggest opposition party, VMRO-DPMNE, Hristijan Mickoski will not attend the meeting  of political leaders that PM Zoran Zaev has called on Friday.
In a message, Mickoski says that: "I know you're used to leaders who change their mind in a matter of hours. Please follow my press conference and there you will find the answer for this".
According to him, opposition and majority are divided over the points of the agenda and the only meeting that the opposition leader will attend is the one where the date for a snap election will be decided.
Zaev called on VMRO-DPMNE leader to accept his invitation for a meeting and said that he doesn't intend on declaring a snap election and to block the country's process of integration in the EU and NATO.
In this meeting, PM Zaev has also invited the leader of the Albanian governing party, DUI (Democratic Union for Integration), Ali Ahmeti and the leader of the largest Albanian opposition party, Alliance for Albanians, Ziadin Sela. Zaev has demanded that this meeting discusses the electoral code, Special Prosecutor's Office and the census. /ibna/