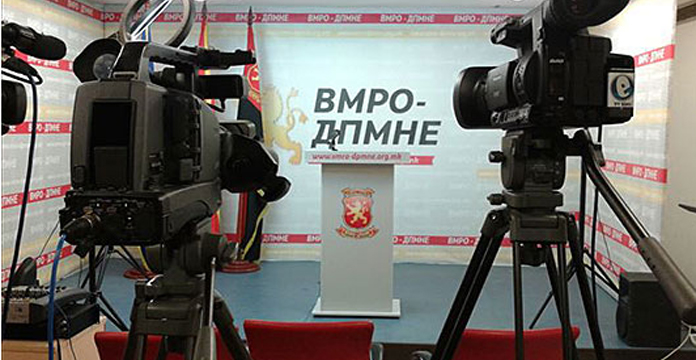 The opposition VMRO-DPMNE called Sunday for an urgent leaders'meeting, at which Primer Zoran Zaev and Foreign Minister Nikola Dimitrov in the presence of President Gjorge Ivanov would brief on the details and pace of Skopje-Athens name negotiations.
VMRO-DPMNE secretary general Igor Janusev told a press conference on Sunday that the party leader, Hristijan Mickovski, cut short his visit to Italy to attend such meeting.
'Mickoski is already on his way to Macedonia. Decisions have to be made. We call for an urgent leaders' meeting to be scheduled for tomorrow,' Janusev said.
Zaev, although a Prime Minister, is not entitled to make the decision on this key matter, he said, pointing out that since the last leaders' meeting in January the party has no information on the aspects and new details of the name talks.