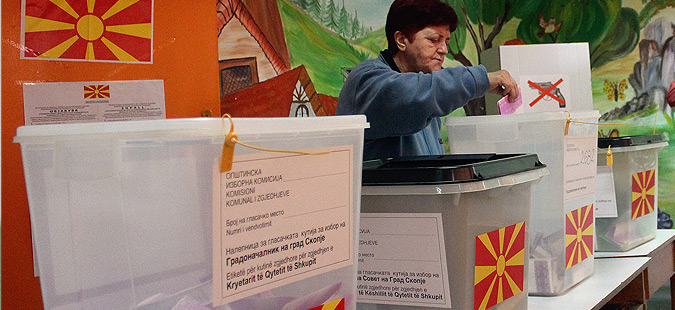 Skopje, October 25, 2013
Early elections are not excluded as a possibility in FYR Macedonia. These elections are demanded by the party in power VMRO-DPMNE of prime minister Gruevski.
According to this party, if political problems continue along with conflicts in parliament and outside it caused by LSDM, then the country will be forced to go to early elections.
"All recent actions of LSDM aim to cause problems and conflicts in parliament and outside it. A few months ago, when we were in the same political situation, VMRO-DPMNE offered the chance to hold early elections in order to come out of the political deadlock", said MP and director for communication at this party, Ilija Dimovski.
VMRO-DPMNE calls for elections in order to benefit in this situation, at a time when its rating continues to be higher than the opposition and while the opposition is undergoing restructuring. Gruevski's party is aiming to win 60 seats in order to secure the necessary majority, by marginalizing Albanian parties that are part of its coalition.
But on the other hand, Albanian party in power, BDI is against early elections. The same stance has also been taken by PDSH, which has stressed that if BDI wants early elections, than it's ready to enter this race.
Opposition has declared that it's in favor of the elections, but it has demanded for a large number of conditions to be fulfilled, such as the cleansing of electoral lists and avoidance of other possible manipulations of the elections by the current government. /ibna/