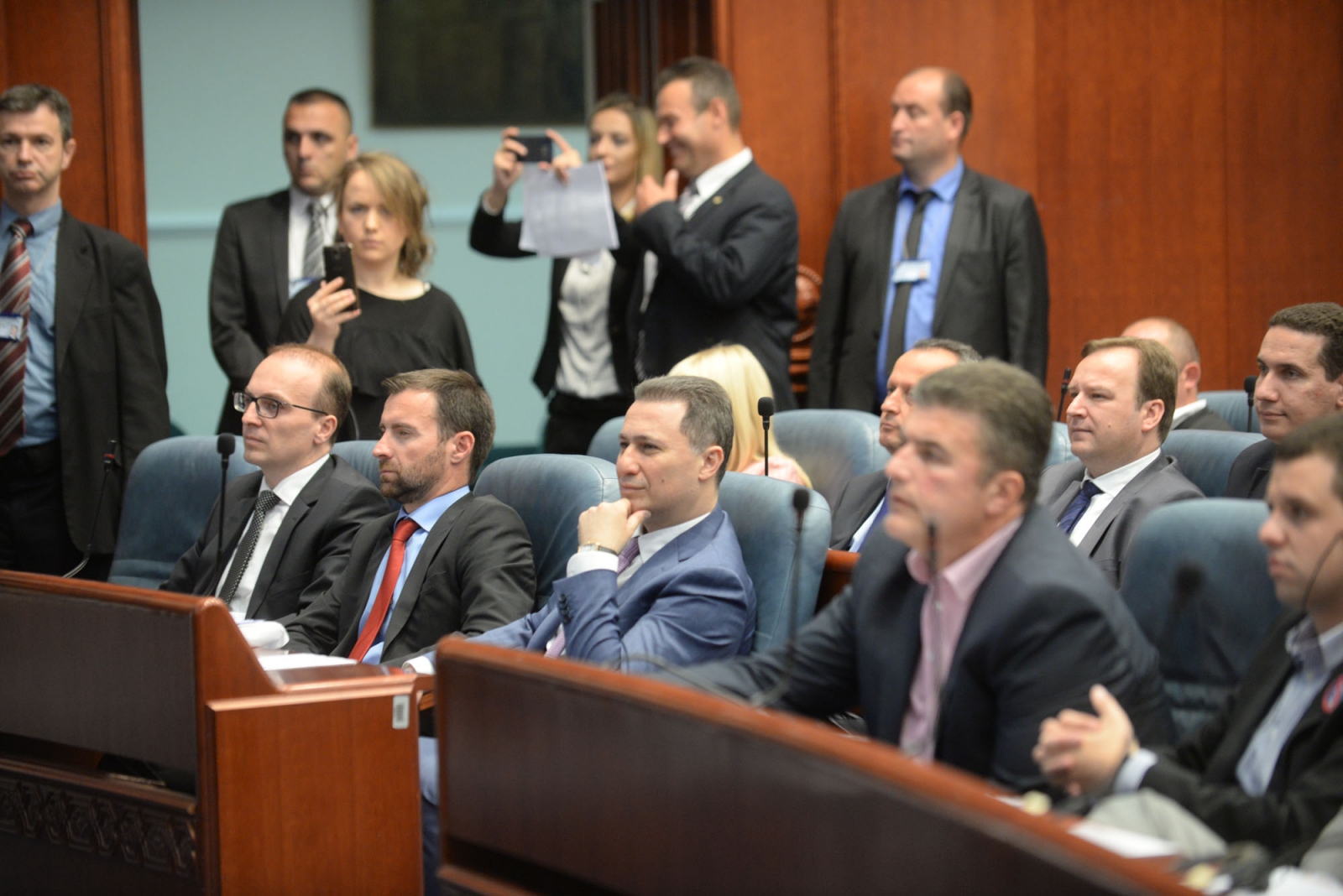 VMRO-DPMNE has announced that it will boycott parliament due to concerns about the state of health of its imprisoned MPs, who are being detained on suspicion of being involved in the violent events taken place in Parliament on 27 April.
"We're concerned about the health of one of the arrested MPs who has started a hunger strike in the past seven days. According to our information, his state of health is not at all good. We hope that SDSM will understand its mistakes and respect the law, because what it is doing now is political reprisal", said VMRO-DPMNE's MP, Goran Manojloski.
Manojloski said that this party's MP will not participate in parliamentary proceedings unless its MPs are released.
Last night, this party has held a protest in front of the ministry of Justice, requesting the release of its MPs and activities, who are accused of breaking in state institutions and disrupting constitutional order on the night of 27 April in the Parliament of FYROM. /balkaneu.com/