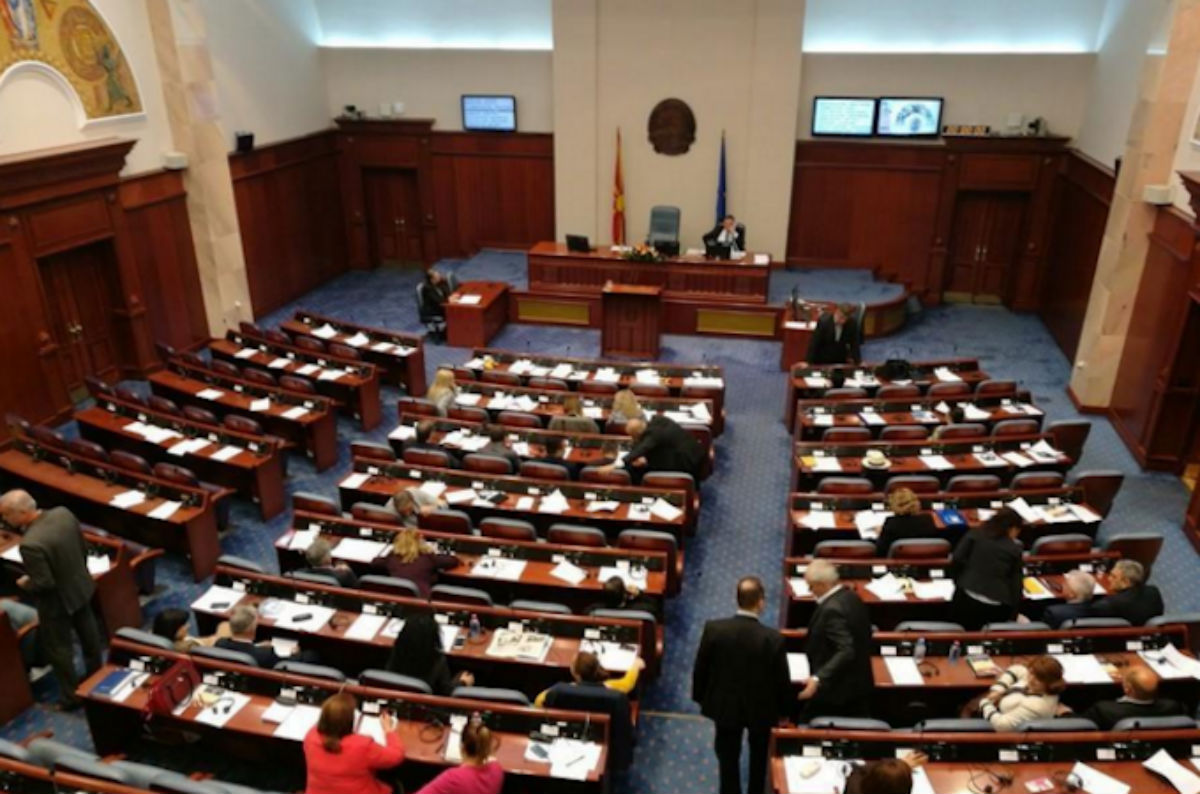 The largest party in opposition, VMRO-DPMNE has decided to boycott parliamentary proceedings for the ratification of the name agreement with Greece.
"VMRO-DPMNE's parliamentary group and its coalition partners have decided to boycott parliamentary proceedings, because principles, laws, parliament's rulebook, Constitution and integrity of this institution have been violated. We are not planning to be accomplices in an agreement which damages the Republic of Macedonia", said MP Antonio Milosovski.
But, SDSM in power called on the opposition to vote the agreement stressing that this is a patriotic act.
"The agreement will bring a better future for us and our children", said SDSM's lawmaker, Tomislav Tintev.
Meanwhile, leader of VMRO-DPMNE, Hristijan Mickoski has had a meeting today with representatives of the demonstrators who are manifesting in front of parliament. He said that he supports these protests, but declared that MPs will not join these protests; instead, they will operate in institutional ways. /ibna/