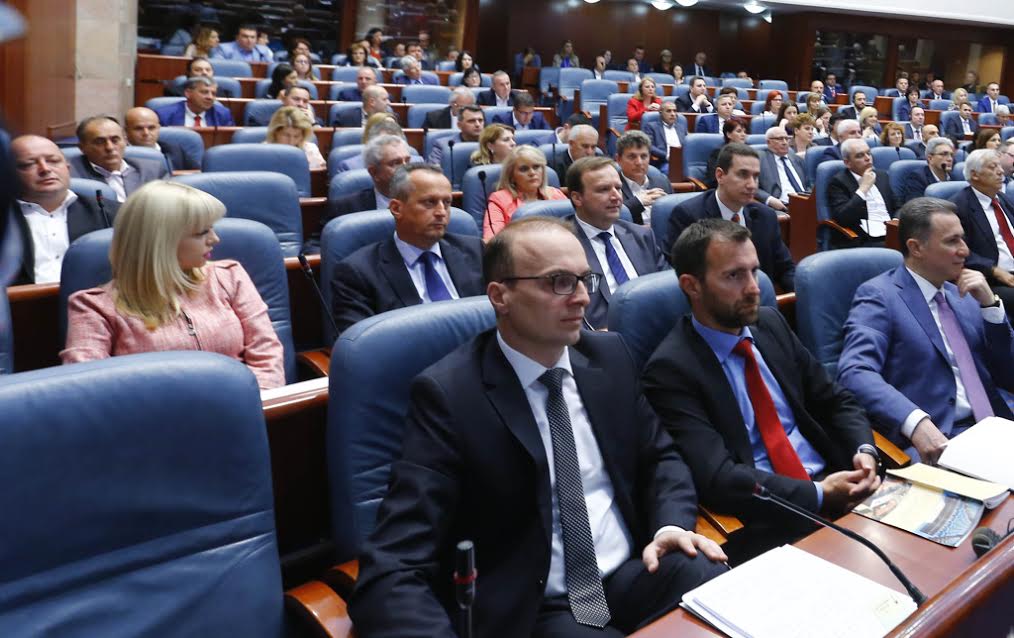 The largest opposition party, VMRO-DPMNE has decided not to come back to Parliament, instead, it has decided to boycott it. This was said by the temporary coordinator of the parliamentary group of this party, Vlatko Gorcev, who said that the cause for this decision is the fact that MPs and activists of this party continue to be held in detention for the violent events of 27 April  in Parliament. Asked when another decision is expected to be taken, Gorcev said that this is to be decided in the days to come, after the end of the year holidays.
Political dialogue could not even by unblocked by the meeting held two days ago between PM Zoran Zaev and the new leader of VMRO-DPMNE, Hristijan Mickoski.
After the meeting, PM Zaev said that he's expecting the opposition to collaborate with the government for the reforms and participate in today's parliamentary session where MPs will address question to cabinet members.
The US ambassador to Skopje, Jess Baily has also congratulated the newly elected leader of the opposition party.
"Your election in this important post comes at a crucial moment for the integration of Macedonia in the NATO. Being the largest opposition party in the country, we invite VMRO-DPMNE to play a constructive role in strengthening democracy and rule of law and also to improve relations with the neighboring countries", ambassador Baily said.
Experts of political affairs say that this new situation will block political dialogue, which is a prerequisite imposed by the European Union in assessing the progress of reforms in the country. /balkaneu.com/