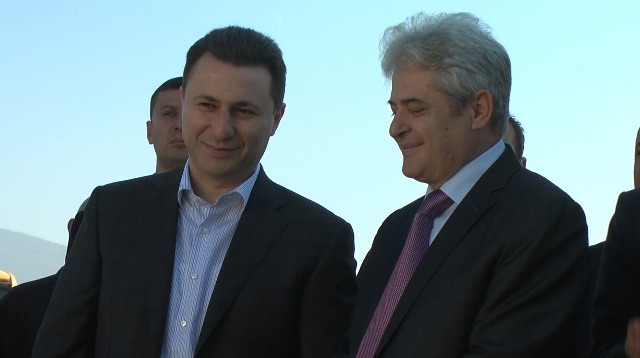 Two political parties in FYROM, VMRO-DPMNE and BDI (Democratic Union for Integration), which have governed together so far, have announced that they are expected to start talks this week. VMRO-DPMNE's senior official, Anotnio Milososki said that talks will start this week, but according to him, an agreement will not necessarily be reached.
"We are not necessarily aiming to form a new government, especially in case of a change in the Constitution for the introduction of dual language in the country. That is up to the people to decide", said former Foreign Minister Milososki.
BDI says that the platform signed by Albanian parties is the basis for the talks. As a result, part of the platform is the introduction of the Albanian language as a second official language and the advancement of other rights in the economic aspect for the development of Albanian inhabited areas.
"BDI has clearly said that the platform signed between the four political parties is key in the talks for the creation of the government. We will not give up on that", BDI's spokesman, Bujar Osmani said.
If VMRO-DPMNE with 51 seats and BDI with 10 seats, reach an agreement to form a majority in parliament, a government will be formed, but it will not be a stable government.
Meanwhile, a group of Albanian intellectuals have sent a public letter to the largest Albanian party not to enter a coalition with VMRO-DPMNE, which according to them, has yielded poor results during the 10 year governance in the aspect of cross ethnic relations, economy and social affairs. Among the signatories are 40 academics, university professors, journalists and other public personalities.
But analysts say that it is very hard for Nikola Gruevski to form the government and form a parliamentary majority.
"So far, Albanian parties have submitted their demands, but it is hard for the other side to accept them. Even if the other side accepts them, they are hard to be implemented. Apart from this, the party mandated to form the government will also face other requests from the international community, above all, the urgent need for the continuation of reforms, to support the Special Prosecution and deal with the name contest with Greece", says analyst Mitko Gadzovski. /balkaneu.com/