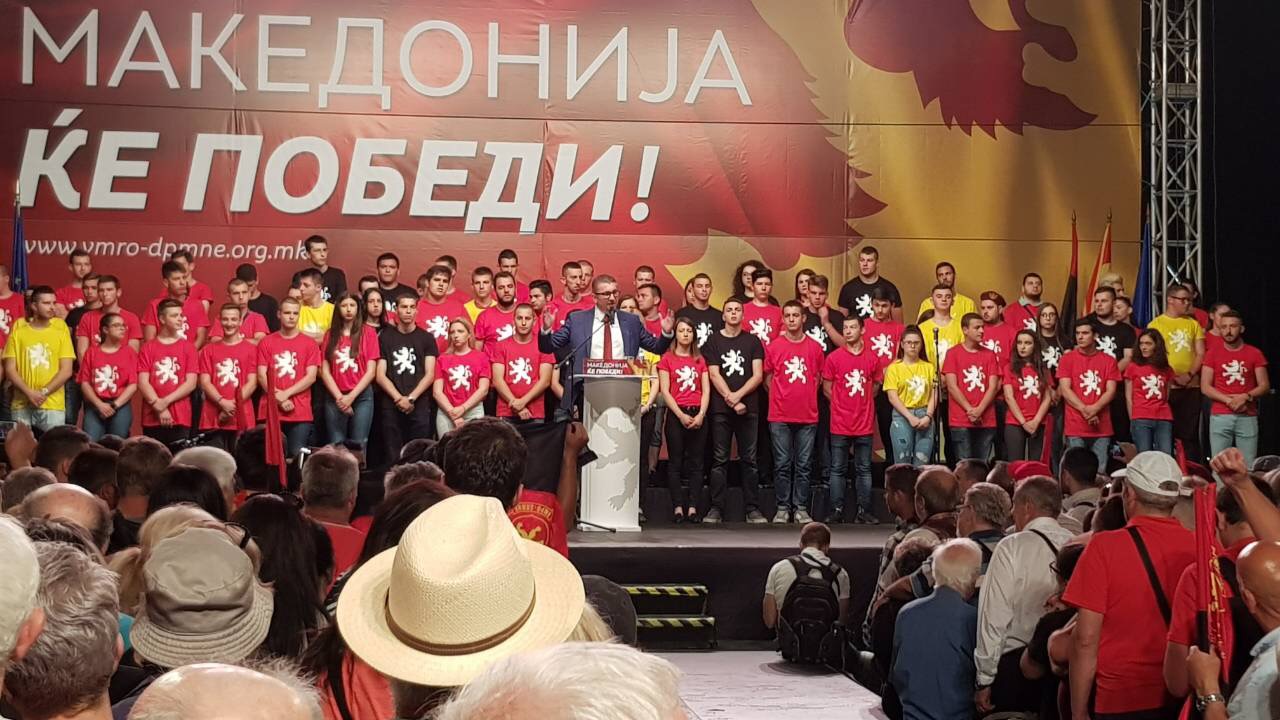 We will not support the change of the Constitution due to the change of the constitutional name, said VMRO-DPMNE's VMRO-DPMNE leader Hristijan Mickoski yesterday at the anti-government protest in Skopje.
He criticized the government for poor economy, education, health, emigration of young people and demanded early parliamentary elections.
Mickoski requested early parliamentary elections to be held together with presidential elections in spring. According to him, the elections should be organized by a technical government, 100 days before the elections.
He said they were opposed to the law on languages that gave greater use to the Albanians.
During the protest, video messages were sent with support for VMRO-DPMNE by Hungarian Prime Minister Viktor Orban and European People's Party President Joseph Dol.
After the protest, SDSM reacted accusing Mickoski of repeating messages of divisions, of returning, and which continued the way of Gruevski. SDSM said they were the favorites for any elections, but the country has important priorities./IBNA