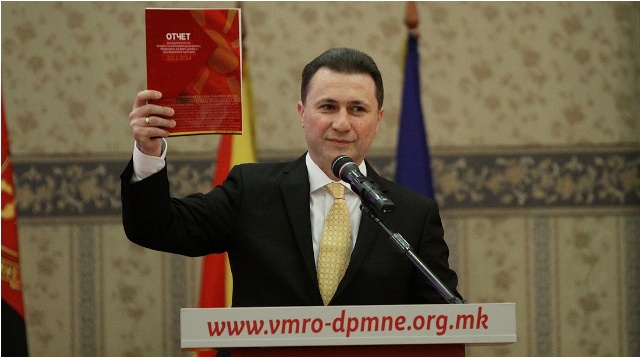 Skopje, April 15, 2015/Independent Balkan News Agency
By Naser Pajaziti
Party in power, VMRO-DPMNE accused today the Macedonian opposition that it's trying to cause destabilization in the country with its scenarios of publishing registered conversations.
"Opposition leader, Zoran Zaev continues to work at the service of foreign agencies. He continues to publish montage materials with the aim of manipulating the public opinion. He is showing that the final scope is the destabilization of the country and the tendency to create a crisis", declared VMRO-DPMNE.
This party, accused the leader of the biggest opposition party SDSM )Macedonian Social Democratic League), Zoran Zaev of jeopardizing security in the country by publishing classified materials.
VMRO-DPMNE says that it will not allow any scenarios by the opposition to cause a deep crisis and destabilization in the country. This party reacted after the Macedonian opposition published fresh registered materials today, revealing conversations between government officials relating to influence on institutions, election of judges and prosecutors, politically based employments in the administration and other unlawful acts. /ibna/