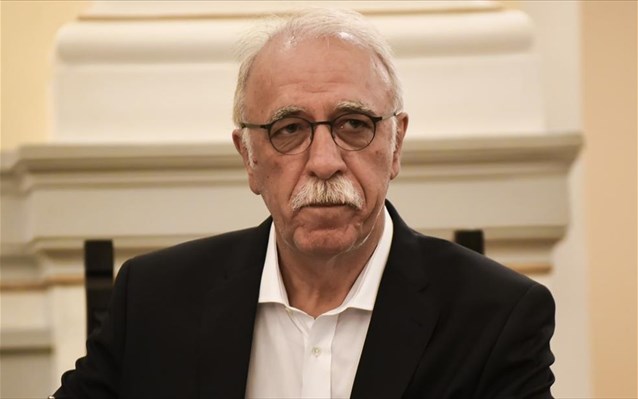 Athens, March 15, 2016/Independent Balkan News Agency
By Spiros Sideris
The number of migrants who remain stranded in Greece grow rapidly and can remain in the country for up to two years, said in an interview with the Financial Times, the Deputy Minister of Defence and head of the Government Coordination mechanism for the Refugee crisis, Dimitris Vitsa.
According to the deputy minister, most refugees will have to wait months, up to two years to relocate them to other EU Member States, especially if the number of 100,000 becomes a reality. "We also recognize that some migrants will remain permanently in Greece. This will happen as well", he said.
According to the Financial Times, FYROM is expected to keep its borders closed. The European Commission is pushing for 6,000 transfers per month, an ambitious project that at best, will leave thousands of immigrants in Greek camps until autumn. In the first nine months of the relocation program, barely 600 people have been relocated.
An immediate problem D. Vitsas is faced with is the evacuation of the camps on the border with FYROM and insists that this will happen by the end of the week. "The thousands of migrants at the border are waiting for the outcome of the summit on March 17 for the refugees, hoping that then will be able to cross the border", he said. "We have to convince them that this will not happen… and then the camp in Idomeni will empty quickly, I believe by the end of the week", Vitsas says in the interview.
More than 10,000 immigrants endure squalid conditions in Idomeni, waiting in vain for the migration route of the Balkans to reopen. "People should not go to Idomeni, there are more than enough places for them in three organized camps just 20 km away, where they can live in dignity", he added.
Indeed, the Deputy Minister of Defence expects a large increase in the number of immigrants arriving in the country when the weather improves. "The main problem is the growing congestion …. There are ongoing inflows to Greece and with the borders closed there is no exit option", he said.
The Minister also expressed the fear that Turkey will refuse to accept economic migrants who have been trapped in Greece, stressing that the immigrants in Greece must be given priority on the return and resettlement. "I think this is wrong, they not help", he said.
Smoking one cigarette after another throughout the interview, D. Vitsas admits he feels frustrated by the reluctance of many European countries to accept more than a small number of refugees from Middle Eastern countries.
"Some countries have governments that seem to be driven by xenophobia", he said. Among them are several who sent tens of thousands of economic immigrants in Greece 25 years ago… But now those same countries do not accept Syrian refugees coming from Greece. In my view, this is a disgrace".