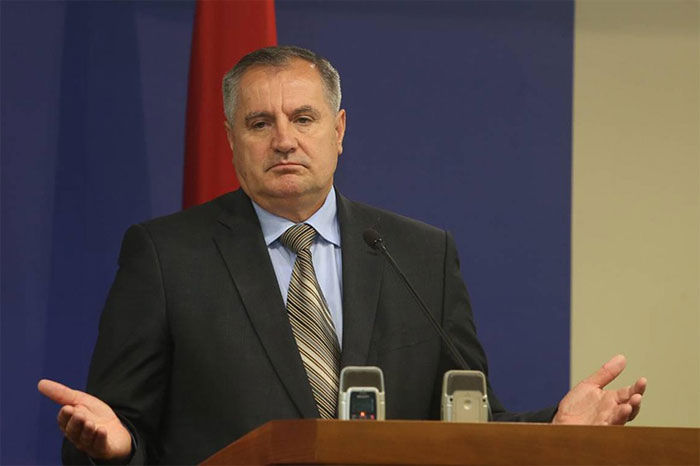 Republika Srpska (RS) Prime Minister Radovan Višković expects operational funds from the International Monetary Fund (IMF) in the amount of EUR 165 million for Bosnia and Herzegovina to be available in mid-April.
"The letter of intent sent by the IMF states that everything they have banned so far is now being recommended for the first time, such as debt at all levels, to preserve liquidity, public spending and the economic environment", Višković said.
He announced that all members of the RS Government will pay 50 percent of their March salary to the RS Solidarity Fund, and that the money will go to help employees in the sectors affected by the coronavirus situation, that is, the decisions of the Emergency Crisis Staff due to the current situation caused by COVID-19.
He called on public administration, funds and others to show solidarity with employees in the economy.
The entity government session also recommended that all public sector employees, with the exception of the health sector, allocate part of their income for the same purpose.
"The recommendation is that five percent of the net salary of those whose salary is up to BAM 1.000 (EUR500), and 10 percent above that amount will be withheld", he said.
They urge all elected and appointed officials at the BiH level from the RS and directors of public companies, funds and institutions to waive up to 20 percent of their income for March in favour of the Solidarity Fund.
Višković said at a press conference that this is not a reduction in personal earnings, but a voluntary contribution.
It is recommended that for employees in the catering and sales sector, as well as in the small business sector, the net salary be paid by the employer, and the gross amount from the budget.
He also announced the formation of an aid fund for the economy, which should be operational in May, and funds will be secured from international sources as well as the issuance of bonds and treasury bills of RS, and stressed that the Government will help the economy in every way.
Višković said that the decision to suspend the payment of corporate income tax is until June 30.
The overdue instalments, which business entities have towards the Investment Development Bank (IDB), will also be extended over the next three months./ibna