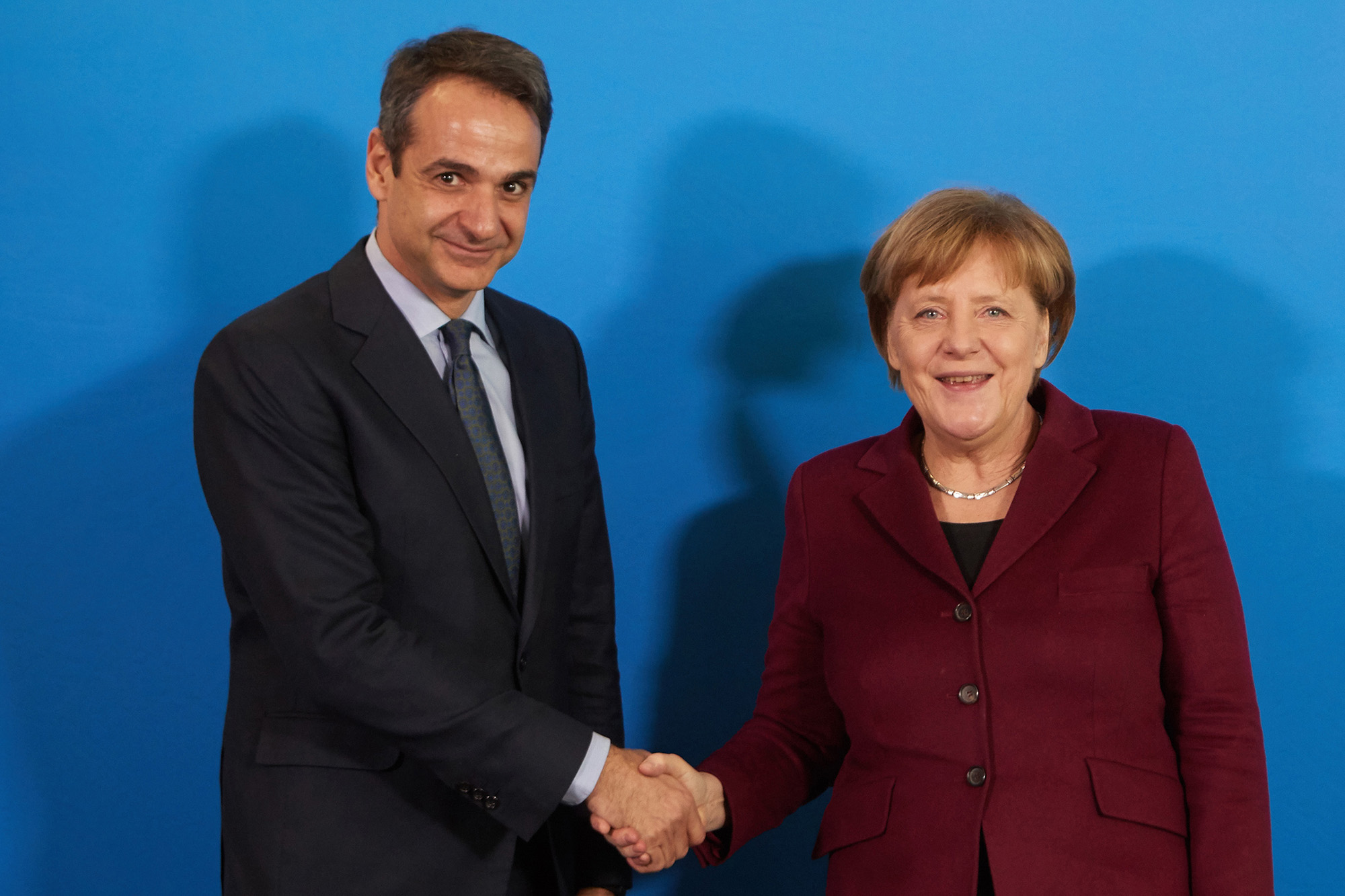 Prime minister Kyriakos Mitsotakis is preparing for his visit to Berlin, where he will meet with German Chancellor Angela Merkel. The visit to the German capital will have been preceded by his first contact with French President Emmanuel Macron. Indeed, according to information, the Prime Minister has no intention of raising the issue of reducing primary surplus targets before 2021.
On August 29, Mitsotakis will visit Berlin, where he will have his first meeting, as prime minister, with German Chancellor Angela Merkel, following his meeting with Mr. Macron. On September 2-3 he will travel to The Hague to meet with Dutch Prime Minister Mark Rutte.
The first round of the Prime Minister's international contacts will be completed a few days before his departure to Thessaloniki, where he will present the government's program and goals for 2020 in the Thessaloniki International Fair (TIF).
However, in a recent meeting with French Finance Minister Bruno Le Maire at the Maximus Palace, according to government sources, discussions focused on bilateral relations, the new development framework created by the government, and the prospects for growth in Europe, but not the primary surpluses!
Fiscal gap
In any case, Mr. Mitsotakis should, from the step of TIF, present the general lines of the tax bill in a convincing way and explain in sufficient ways how he will find the money he needs. The issue of tax relief is inextricably linked to the existence or not of a financial space on September 23, with the arrival of lenders in Athens, while a week earlier on September 16, the technical echelons will have visited the capital.
A key issue in the fourth post-memorandum evaluation will be whether there is a "black hole" or fiscal gap for 2020, since this is when the tax breaks announced by the government (corporate tax reduction from 28% to 24%, dividend tax reduction from 10% to 5% etc.) are expected to be implemented. In its spring report, the Commission set the said gap at around 2.5 billion euros and it remains to be seen what its new valuation will be in September./ibna