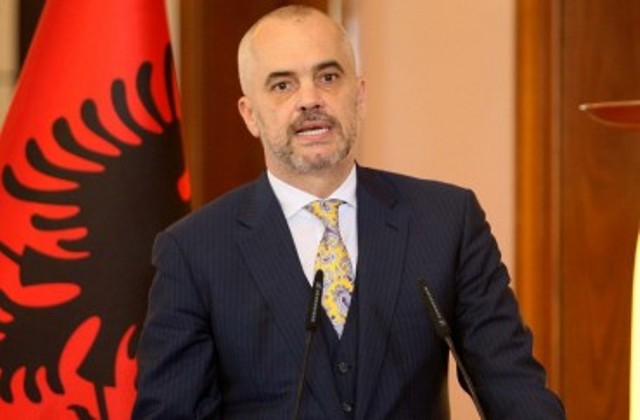 Tirana, November 12, 2014/Independent Balkan News Agency
Prime Minister of Albania, Edi Rama, declared today that his visit in Serbia broke the ice in terms of the distance and differences that had been formed in many decades between the two countries.
In a public appearance, the PM thanked the Serb authorities for the reception offered to him, by saying that today, the two countries are closer than two days ago, but added that the path to becoming friends is really long.
Rama said that there must be intensive cooperation to meet the interests of each side, while underlining that Albania is intensively engaged in this process, adding that this is a new time of peace for the Balkan and a good opportunity to enable the next generation not to inherit the traumas of a long period of war and differences in the Balkan, namely between Albanians and Serbs.
The PM declared that the visit met its objective and said that he was happy to meet the expectations of Albanians.
He expressed his regret for the declarations of the Serb side, considering them as an attempt to hide a reality known by everyone. "The sooner they recognize Kosovo, the better it is, because they will take off them a heavy burden", said Rama.
Asked about the invitation made to the Serb counterpart, Aleksander Vucic, he said that the invitation is valid, while saying that he believes that the visit will not take place after 68 years, but in the near future.
Rama said that it's up to Albanians to prove that they have left the past behind and that they're the new Europeans of the Balkan.
The head of the government expressed his gratitude for the Valley of Presevo, adding that he cannot describe the moment when he was made a Citizen of Honor of this place where Albanians have suffered a lot to lead a normal life and who are proud that they can finally feel represented and supported.
He assured that Albania will never stop its efforts in order for them to enjoy the same rights that Serbs in the north of Kosovo enjoy. /ibna/