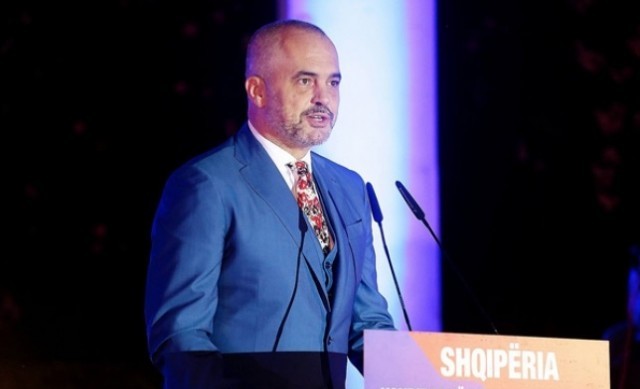 Tirana, October 20, 2014/Independent Balkan News Agency
Prime Minister of Albania, Edi Rama, declared during the meeting "Albania and Italy, partnership for Europe" that he's in favor of Europe of hope.
He said that after many refusals, the country managed to be granted the EU candidate status, adding that Albania has been refused more than any other country.
"I would have liked to see here all of those who have lost the sense of glory to that point that an electronic balloon which someone dares to consider as a war plane, someone else a strategy, damages relations and makes both countries enter a war. But, the project of Europe of hope has made the miracle of a natural peace. It's worth living peace for what pushed us toward the Europe of hope. Without Europe of hope, we will not overcome the confusion caused by a hooligan like division and political division in the Belgrade's football match and this would not end up in the conversation between the two prime ministers for a meeting which will be held after 68 years, ending otherwise in a gun powder barrel, such as the Balkan region is known", said Rama.
According to Rama, whoever thought the cancellation of the Belgrade's visit was very wrong, by saying that this would not be the deserved answer for what was done to Albanians in the Serb capital, but a degradation for Albanians, marking a deterioration of dialogue in the region.
The prime minister declared that in case the visit was cancelled, Albania was the biggest loser, by saying to Europe that the two countries are ready to announce to each other the cold war for the sake of a football game.
According to Rama, nobody has called him to tell him not to cancel the meeting in Serbia, but added that nobody makes us more or less Europeans than ourselves. /ibna/