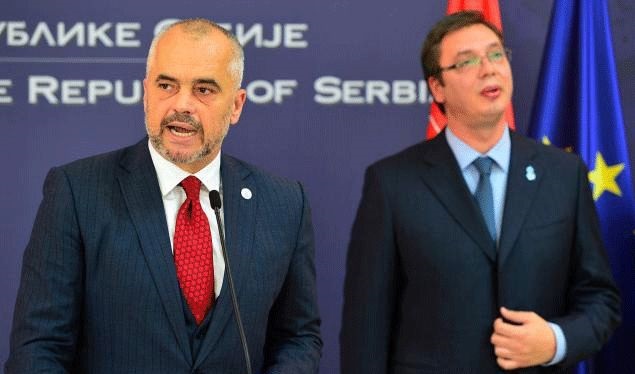 Tirana, 26 May 2015/Independent Balkan News Agency
Albanian authorities are getting ready for the visit of the Serb PM, Aleksandar Vucic in Tirana. So far, there have been comments on the media and social networks and his arrival has provoked criticism.
Today, the Red and Black Alliance, a radical political organization, demanded from the Albanian PM, Edi Rama to postpone the visit of the Serb PM Vucic to Tirana.
Kreshnik Spahiu, leader of this political force, who was in the pre electoral coalition with Rama,  says that this visit during the electoral campaign is unacceptable.
Spahiu also refers to the fact that a year ago, Foreign Minister Dacic postponed PM Rama's visit to Belgrade three times because Serbia was holding elections and the presence of PM Rama could have had an impact in the electoral process.
Spahiu says that in contrast to Serbia, "Albania opens its doors to Serb diplomacy during the electoral campaign in Tirana".
Spahiu suggests that Vucic is welcome in Tirana, but not during the electoral campaign which has just started.
"Vucic's arrival and the arrival of every ally from the Balkan or Europe, is nothing else but intervention in the home affairs of Albania and an illegal visit in an electoral process ahead of June 21", Spahiu suggests. /ibna/