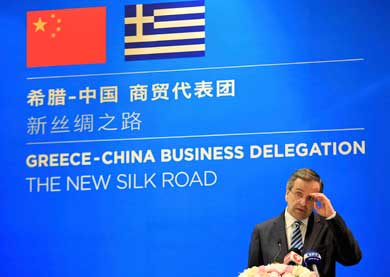 Any Chinese person investing more than 250,000 euros in real estate in Greece will be given a five-year residence permit without having to fulfill any other criteria, Prime Minister Antonis Samaras told a business conference in Shanghai on Saturday.
The Greek government also aims to offer bigger investors Greek citizenship in a bid to attract investment from China. Samaras's pledge came as he prepared to conclude his first official visit to the Asian country.
"This is the last stop of my current visit to China, but I strongly feel that this is the beginning of a new, more prosperous chapter in the history of our peoples," he told his audience at the Greek-Chinese business forum.