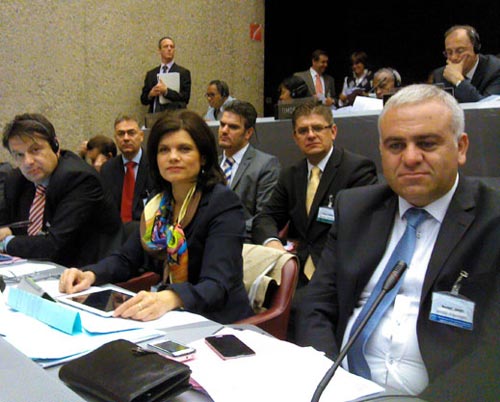 Skopje, November 27, 2013
Minister for European Affairs of FYR Macedonia, Fatmir Besimi has received in a meeting the delegation of the countries known as Vishegrad Group and the directress of Vishegrad's Fund, Carla Vursterova.
Minister's Besimi cabinet informs that the meeting discussed on the opportunities of cooperation that the International Vishegrad Fund has to offer, which are grouped into three programs and which are open for the Western Balkan countries and that for the project in the sector of NGOs, open for all subjects, scholarships for law studies and PHDs, research programs and training of public administration for the chapters of EU law and the practice of state civil servants in the countries of the Vishegrad Group.
"The meeting confirmed the support that FYROM has from the Vishegrad Group countries, before the EU Council summit, for the start of negotiations for accession of FYROM in the European Union", said Minister for European Affairs, Fatmir Besimi.
He said that he has also talked about the functioning model of the Vishegrad Group and the cooperation model which could set an example for the countries of the region.
Vishegrad's Group reflects the efforts of central Europe to work together in a number of domains in the framework of European integration. /ibna/