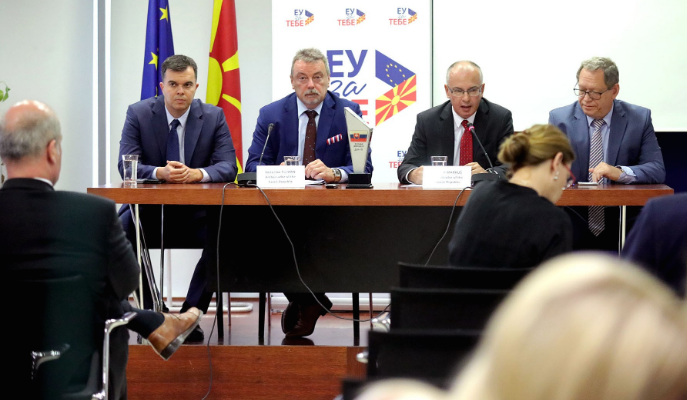 Prime Ministers of the Visegrad Group adopted a declaration for the Western Balkans during a summit with their Western Balkan counterparts in Prague on Thursday.
The Declaration confirms the Visegrad Group unequivocal support for the accession of the Western Balkans in the European Union, saying the Union's unification will not be complete until the region joins.
The Declaration highlights that the EU enlargement policy is a significant priceless tool for security, stability and prosperity of the Western Balkans, while the existence of credible enlargement policy is a strategic investment in the security, stability and prosperity of the European Union.The document reads that enlargement will continue to be a process based on merit and achieved progress, calling all EU stakeholders to maintain and enhance the positive impulse and energy that resulted from the landmark Prespa Agreement through the opening of accession negotiations with North Macedonia and Albania, the Government said in a press release.
The declaration says that a decision for the start of negotiations would not only give boost to the countries' reform process but also benefit the region.
The Visegrad Group PMs also expect acceleration of the accession negotiations with Serbia and Montenegro during the next term of the European Commission, while Bosnia-Herzegovina and Kosovo's reforms would increase their chances to join the EU.
The Declaration also reiterates the support for Western Balkan countries in their commitment to maintain stability in the region, strengthen the rule of law, fight organized crime and corruption, enhance resistance to hybrid threats, prevent radicalization and control migration. Visegrad members underscore the Western Balkans' strategic role in strengthening the diversification of EU's energy resources through the South Corridor./ibna